RAD RACE LAST MAN STANDING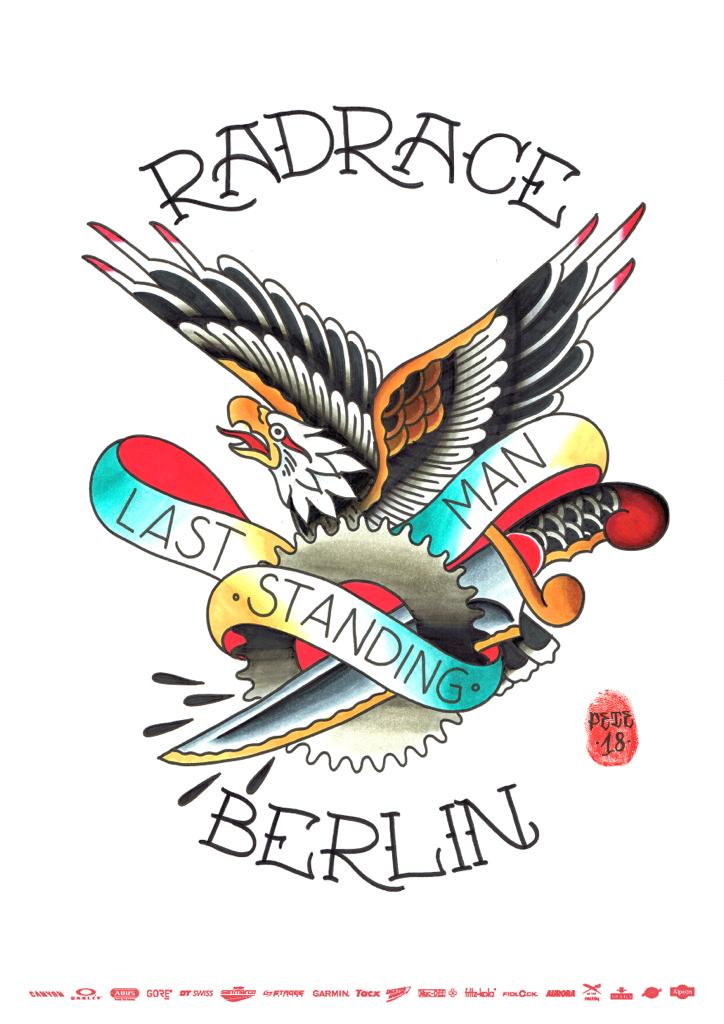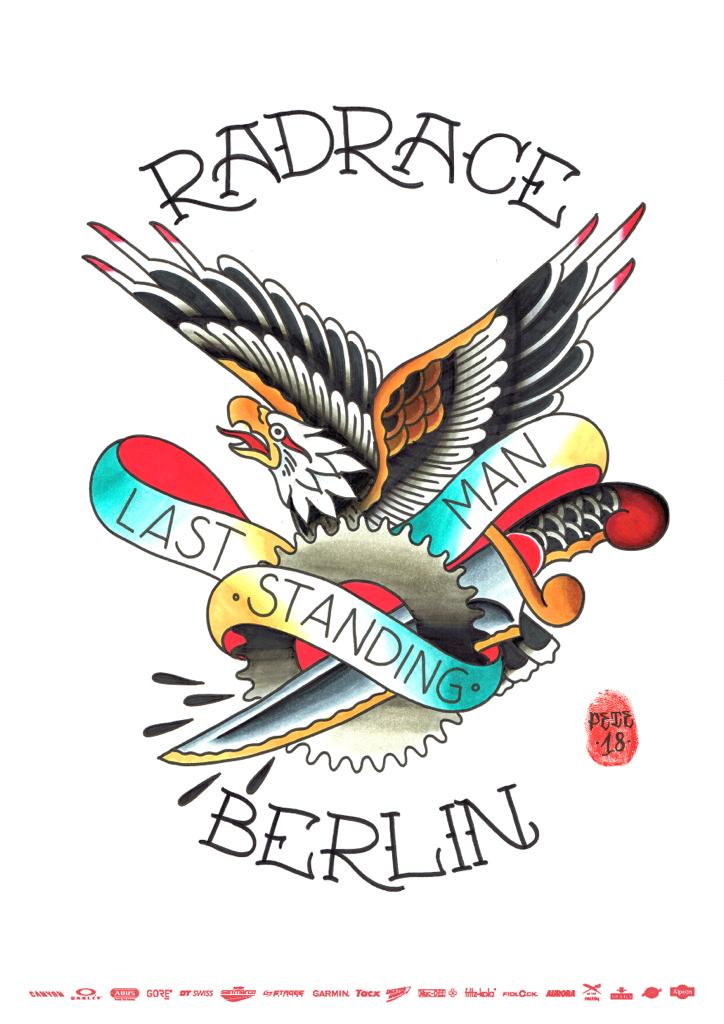 RAD RACE LAST MAN STANDING
High-voltage elimination race on a go-kart track. Nothing more to say!
Each purchase equals 1 starting spot for the RAD RACE LAST WO/MAN STANDING.
The purchase is non-refundable.
Berlin
09.03.2019
LIVE STREAM * RAD RACE LAST MAN STANDING
RAD RACEing at it's finest! Some of you know already what we're talking about but for everyone else here is a short summary: A go-kart race track in Berlin, 128 male competitors, 40 female riders, fixed-gear only – until only one is still standing!
None other but the LAST WO/MAN STANDING gives you a better idea of the initial philosophy behind RAD RACE. Just a bunch of bike addicts, going lap after lap – heated up by a screaming crowd – just for fun and some fixed gear fame.
As usual the spectacle will be concluded by our crazy after-race party. This one might get out of hand …!
Friday
08 - 10pm - Starter Kit Pick Up & Registration at kolektif berlin
Saturday
1:00pm - Doors open
02 - 3:00pm - Starter Kit Emergency Pick Up
05pm - First Race Men
08pm - First Race Women
09pm - Finals Women & Men
09:45pm - Live Stream starts
11:45pm - Podium Ceremony
11:00pm - Aftershow-Party
The RAD RACE LAST WO/MAN STANDING is a knock-out competition. 128 male and 40 female riders start in heats of 8 against each other. Every second lap is elimination lap after each the last rider is kicked out. The four fastest riders of each heat make it to the next round. In the final race the 8 last riders compete against each other in the same format until only one is still standing!
Fixed-gear only! No brakes!
No brakes. Track bikes. Fixed-gear. Lockring.
Dropbars & Risers only. No bullhorns. Use bar plugs.
18 spokes minimum. No tri-spokes.
Clicks or straps. No bmx pedals.
Recommended gear ratio: 48/19, 47/17 or 48/16.
No bottle holders.
No helmet, no ride!
An Indoor go-cart track. Narrow curves and short straights. 7 left and 3 right turns. 430 meters of grippy asphalt.
We can assure you that the LAST WO/MAN STANDING is fast, loud and action-loaded. No matter if you are riding or just watching.
So tell your friends, get around make some noise!

Spectators fee: 4€
Join our official Facebook-Event to stay tuned for more announcements, invite your friends and get in touch with other riders!