BERLIN, 19.06.2016
Event recap
RAD RACE FIXED42 WORLD CHAMPIONSHIPS
Only a few years ago this wouldn't have been possible. To close major roads on a length of 42km for a fixed gear race through one of Europe's biggest cities. 500 riders from 27 nations racing for the unofficial title of the fastest fixed gear riders on the planet. The 2nd RAD RACE FIXED42 World Championships are now history and now...
...here's the EVENT RECAP with the official results, videos, photos and much love to all of you...
UNOFFICIAL HIGHLIGHT VIDEO:
OFFICIAL RESULTS - RAD RACE FIXED42 - BERLIN 2016
CLICK THE ORANGE BOXES TO SEE THE OFFICIAL RESULTS
FIXED42 - MEN
WORLD CHAMPION:
Alexander Müller – Maloja Push Bikers (GER)
2. Marius Petrache - Team Cinelli Chrome (ROM)
3. Maxe Faschina - 8bar team (GER)
FIXED42 - TEAMS
WORLD CHAMPIONS:
UNITED KINGDOM – Ridewill Oscar Cycling
2. GERMANY - madkinxx.de
3. ITALY - Team Cinelli Chrome
FIXED42 - WOMEN
WORLD CHAMPION:
Jasmine Dotti - Ridewill - Oscar Cycling (IT)
2. Juliet Elliott - Charge / Assos (UK)
3. Carla Nafria De Miguel - 8bar team (ESP)
Onboard Footage
Rider: Sir Bangalot
Onboard Footage
Rider: Jörn Bucklitsch // Team Fixedpott
highlight pics:
Photos with massive thanks to Drew Kaplan & Carlos Fernandez Lazer & Constantin Gerlach & Stefan Haehnel & Björn Reschabek & Adrian Vesenbeckh.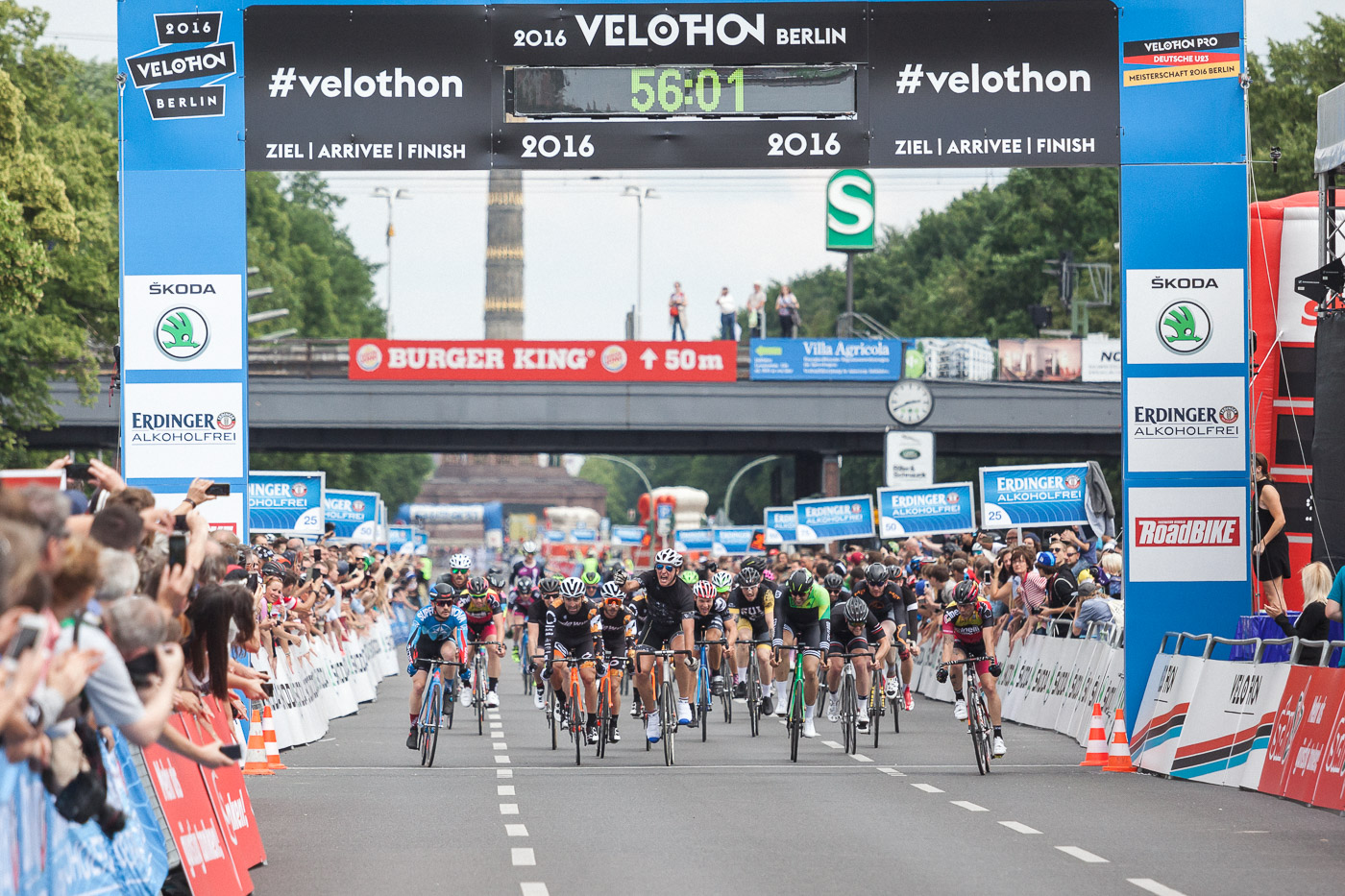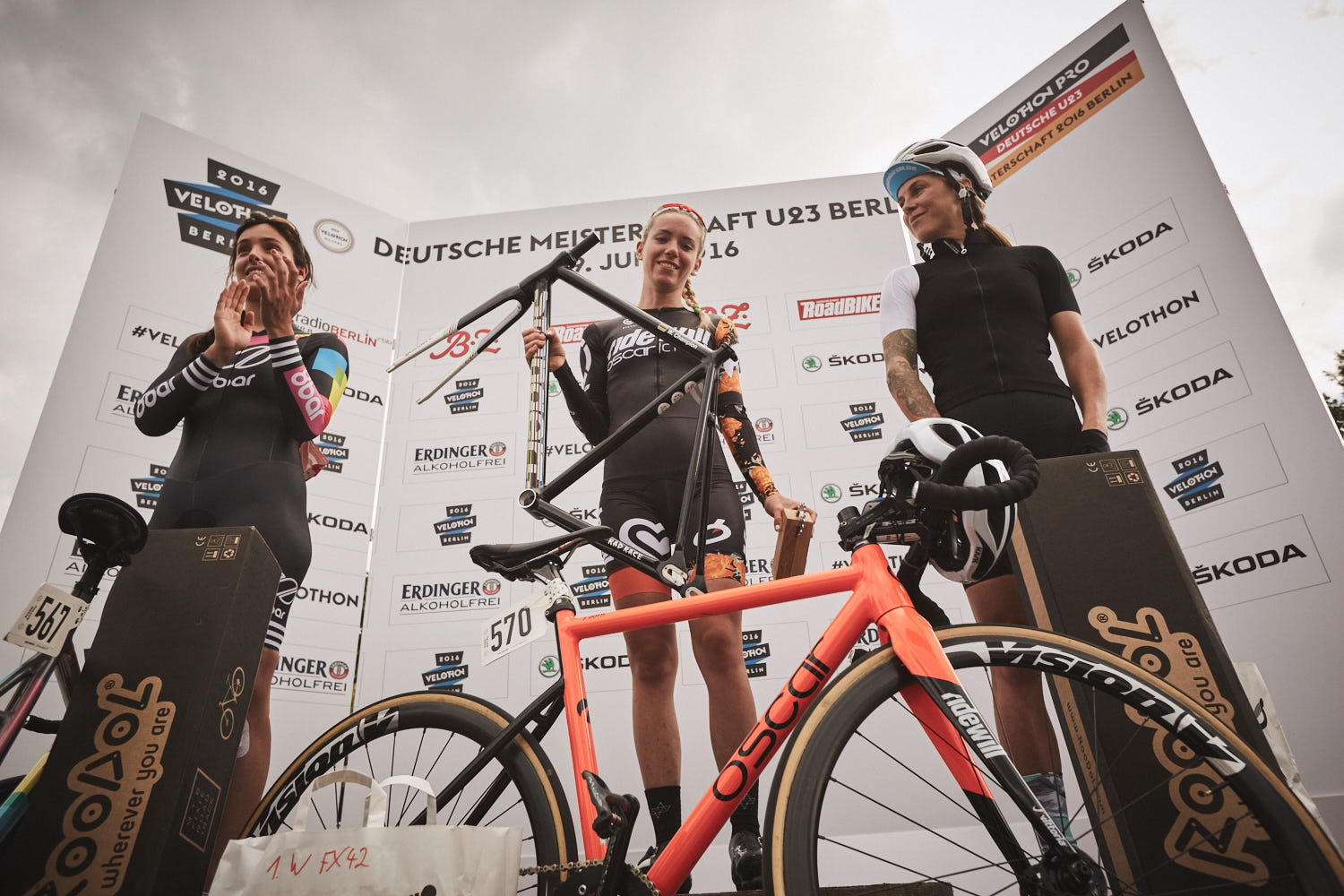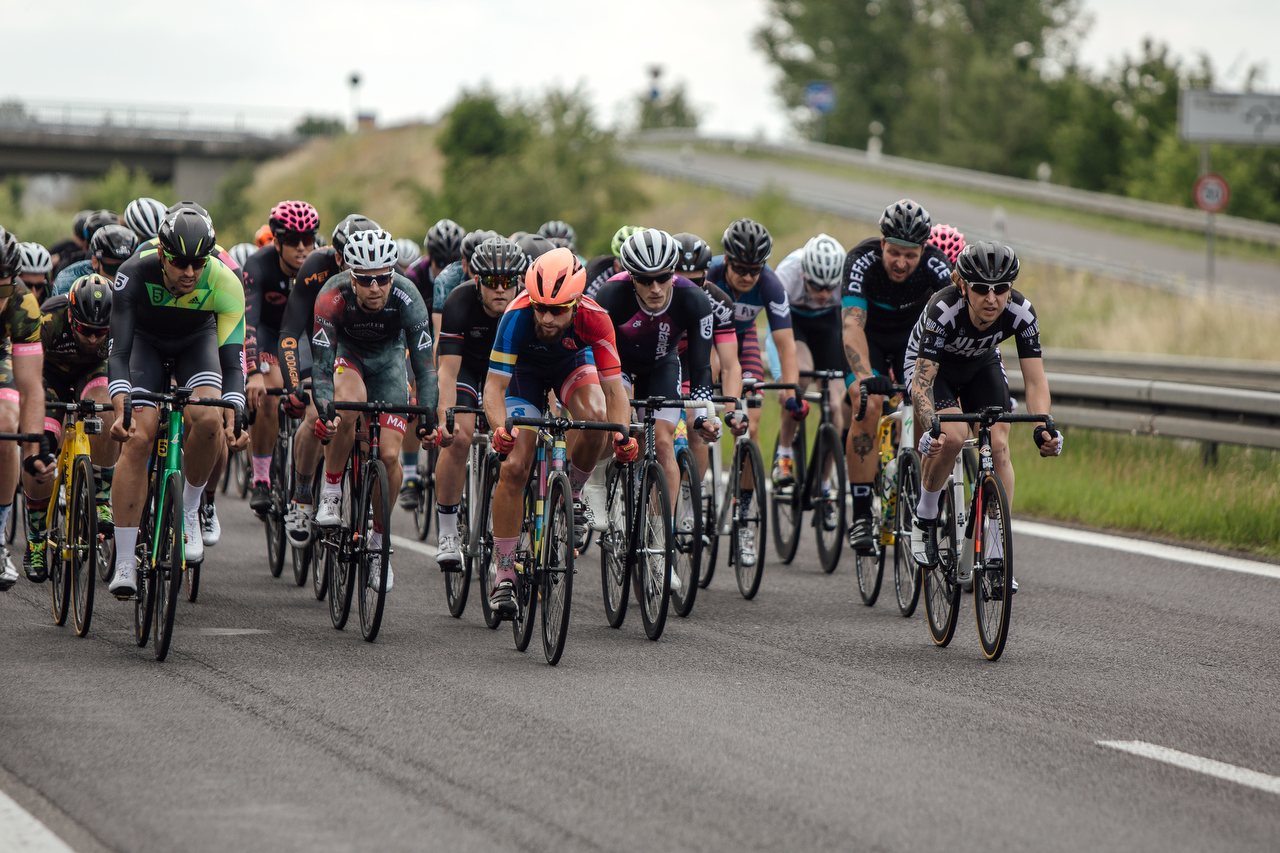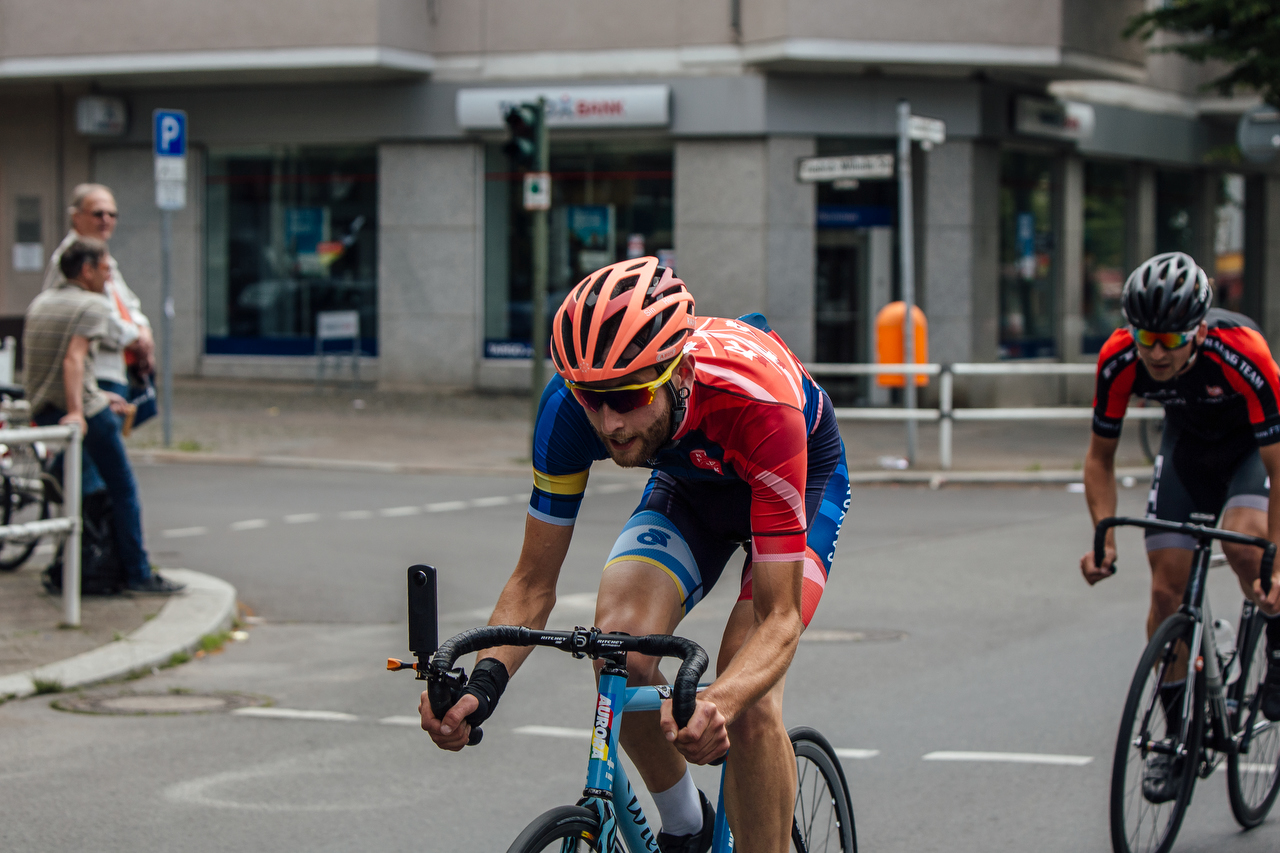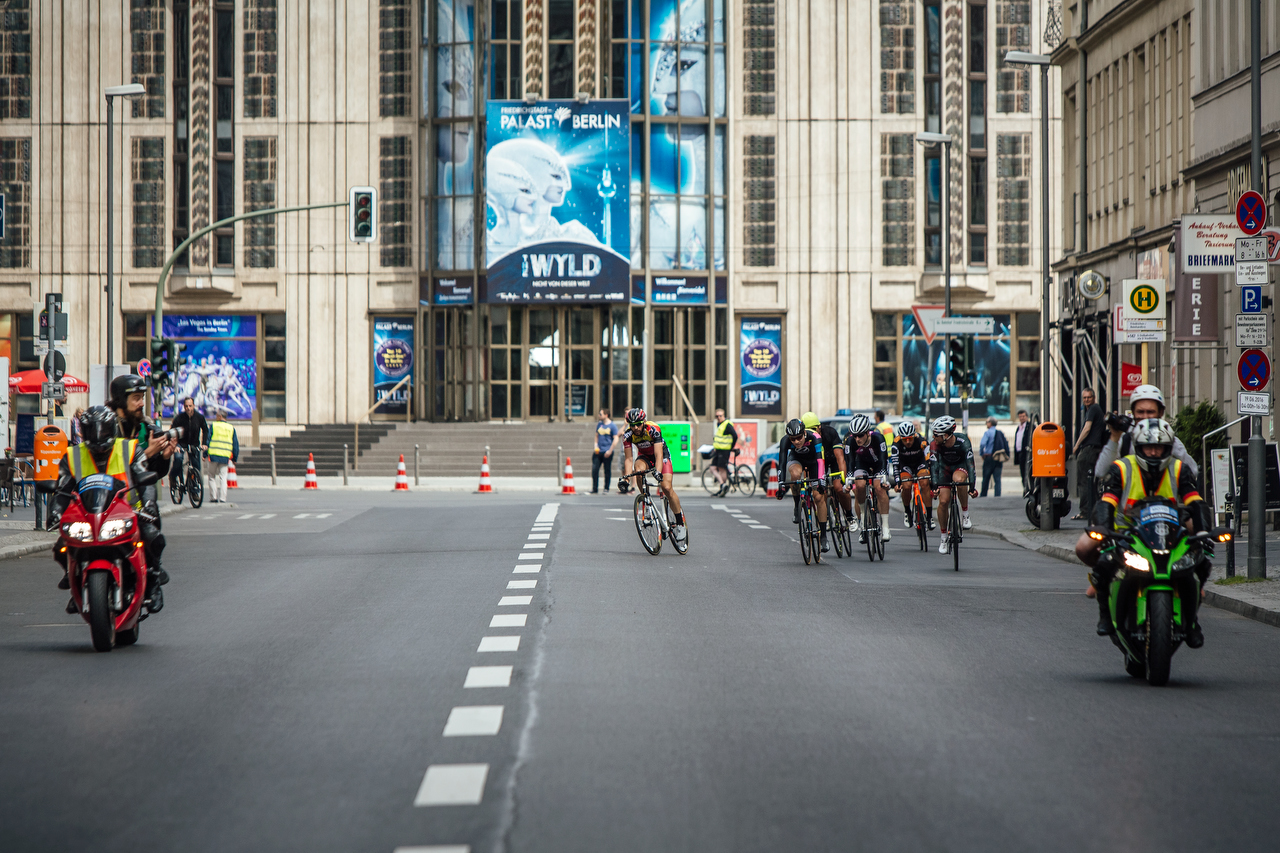 RACE REPORT
This is how everything went down...
What an unbelievable race. There's so much we could tell you about every single second of this. But we're trying to keep this focused on the event itself. The easiest is also to just watch the recorded live stream again here.
42.195 meters. Fixed Gear Riders from all over the planet. More than 550 registered athletes. Beautiful weather. It was all set for an epic race. And we have prepared this in every little detail.

At 1.45pm on June 19th more than 500 riders were starting into a superfast race. The first 3k were neutral and only after 3k the pace car was giving it a GO! The average speed was a little lower than in 2015, propbably just because the neutralized track was a bit longer and there was quite some headwind on the whole route. This didn't stop many different riders to try and break away or at least get some camera time. After 20k or so there was a breakaway by 7 riders.
Alex Müller (GER), Marius Petrache (ROM), Maxe Faschina (GER), Silvio Pusch (GER), Christian Lademann (GER), Luca Gibbin (ITA) and Jonas Schmeiser (GER) were just too strong for the chase group. Although a group of at least 75 riders was trying to catch them...
The 7 came through and in an epic sprint finish Alex Müller // Maloja Pushbikers (GER) was winning the game of thrones and taking the world championship frame by Standert Bicycles Berlin.

More than 50 female starters were registered for the 2nd fixed gear world championships and they were racing their own race, exactly 2min after the start. Unfortunately there was a bigger crash before the race even started right before the end of the neutralized track. But soon after a leading group of 22 riders were pretty much holding it together. No one wanted to try and break away so it was in the end also a question of sprinter legs. Jasmine Dotti // Ridewill - Oscar Cycling had the biggest power in her legs and took the world championship title.
The world championship team and fastest fixed gear crew from the planet is Ridewill - Oscar Cycling. They had the fastest three times combined and this is why in the end they took the crown. Congrats to all riders and get well soon to all riders that were involved in a crash...
Thank you so much to all riders for taking part in the 2nd RAD RACE FIXED42 WORLD CHAMPIONSHIPS in Berlin.
STOP RACISM - START RACEISM.
RAD RACE says THX & continues...