BERGFEST, 28.08.2016
Event recap
RAD RACE BERGFEST
RAD RACE SERIES EVENT NO. 4
The RAD RACE Series 2016 came to an end in Frankfurt. Roughly 500 riders in the categories fixed gear, open and also running (!) were climbing up the Feldberg close to Frankfurt. The riders were separated in groups of 25 athletes. So not the first rider on top of the mountain won the race, but the fastest one after 11,6km.
The whole saturday we were already at the bottom of the mountain, celebrating the "WE LOVE CYCLING FESTIVAL" with our boys and girls of Guilty 76. All bike geeks relaxed in the sun with a few beers, food and long discussions about the RAD RACE BERGFEST at the following day.
We enjoyed to see you all there and now it's time for the EVENT RECAP with the official results, photos and much love to all of you...
CHECK OUT THE EVENT RECAP HERE:
OFFICIAL RESULTS
BERGFEST 2016
CLICK THE ORANGE BOXES TO SEE THE OFFICIAL RESULTS
BERGFEST - FIXED GEAR MEN
1. Simon Herr // Canyon RAD PACK
2. Jo Fischer // Canyon RAD PACK
3. Max Höflich // Fixedpott
BERGFEST - OPEN MEN
1. Pascal Manderon // Martigues SC
2. Cosmas Lang // RSC Wiesbaden
3. Gregor Buchhulz // Team Bookwood
BERGFEST - RUNNING MEN
1. Thomas Wittwer // Faktor 4 Running Team
2. Tim Lipecki //
3. Alexander Ebinger // Heaven & Hell Cycle Club
BERGFEST - FIXED GEAR WOMEN
1. Kim Kohlmeyer // Sankt Pauli
2. Karla Sommer // Schindelhauer bikes
3. Silja Ketelsen // nonstop schwitzen
BERGFEST - OPEN WOMEN
1. Eva Buchholz // Team Bookwood
2. Kathrin Nitschke // Team Rheinhessen
3. Tanja Erath // Racing Aloha
BERGFEST - RUNNING WOMEN
1. Kathrin Buchheit
2. Sandra Korzecze // Tune Factory Racing Team
 
highlight pics
BERGFEST 2016:
Photos with massive thanks to Nils Laengner.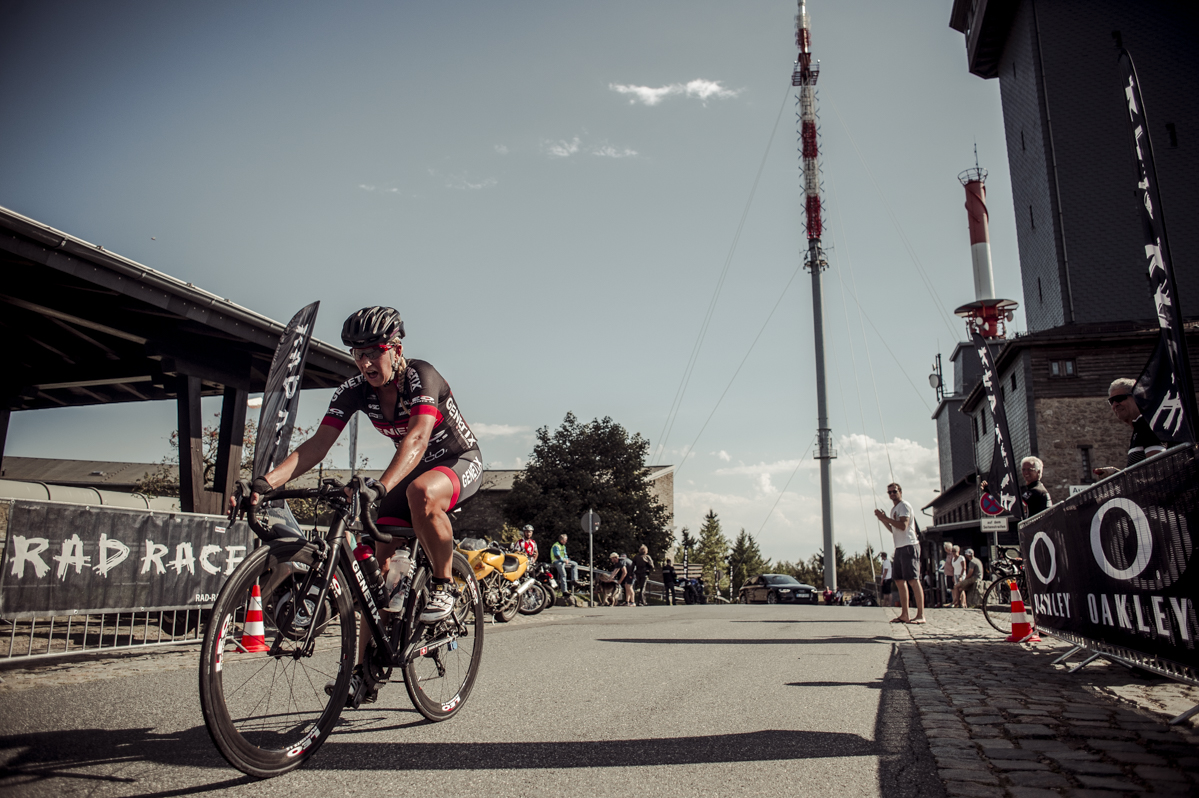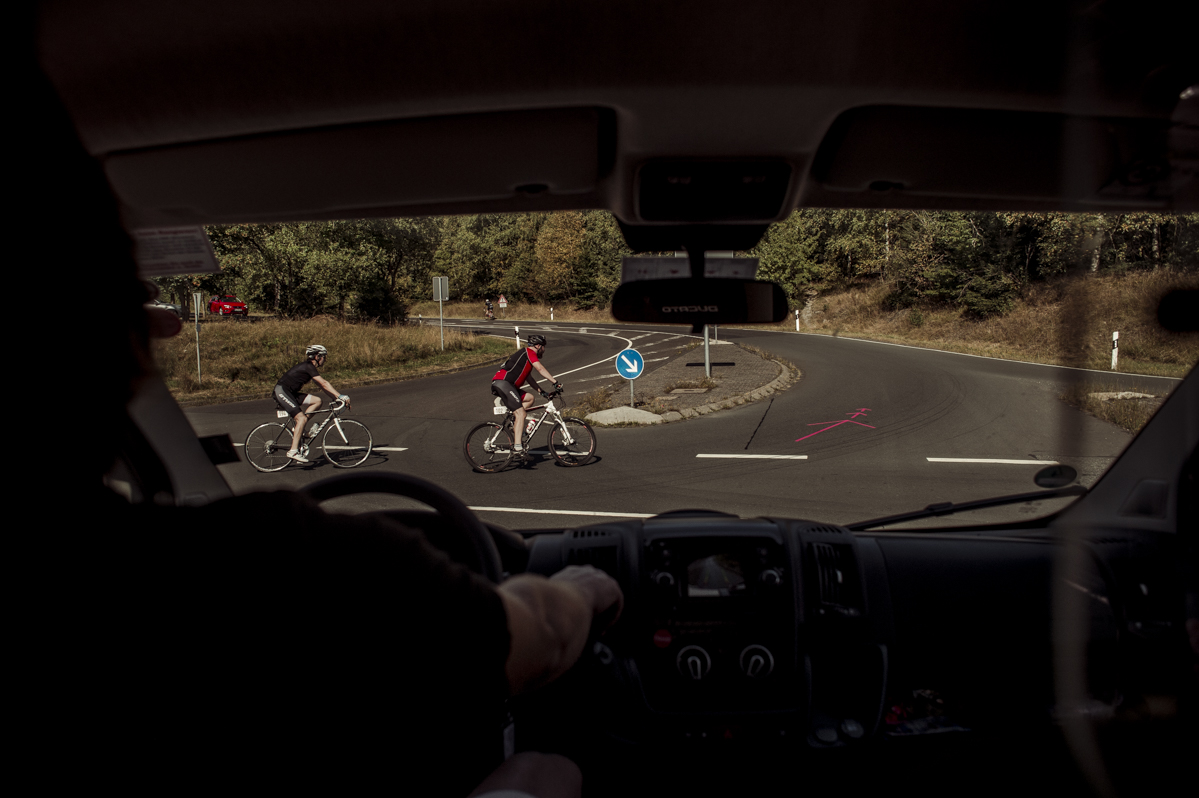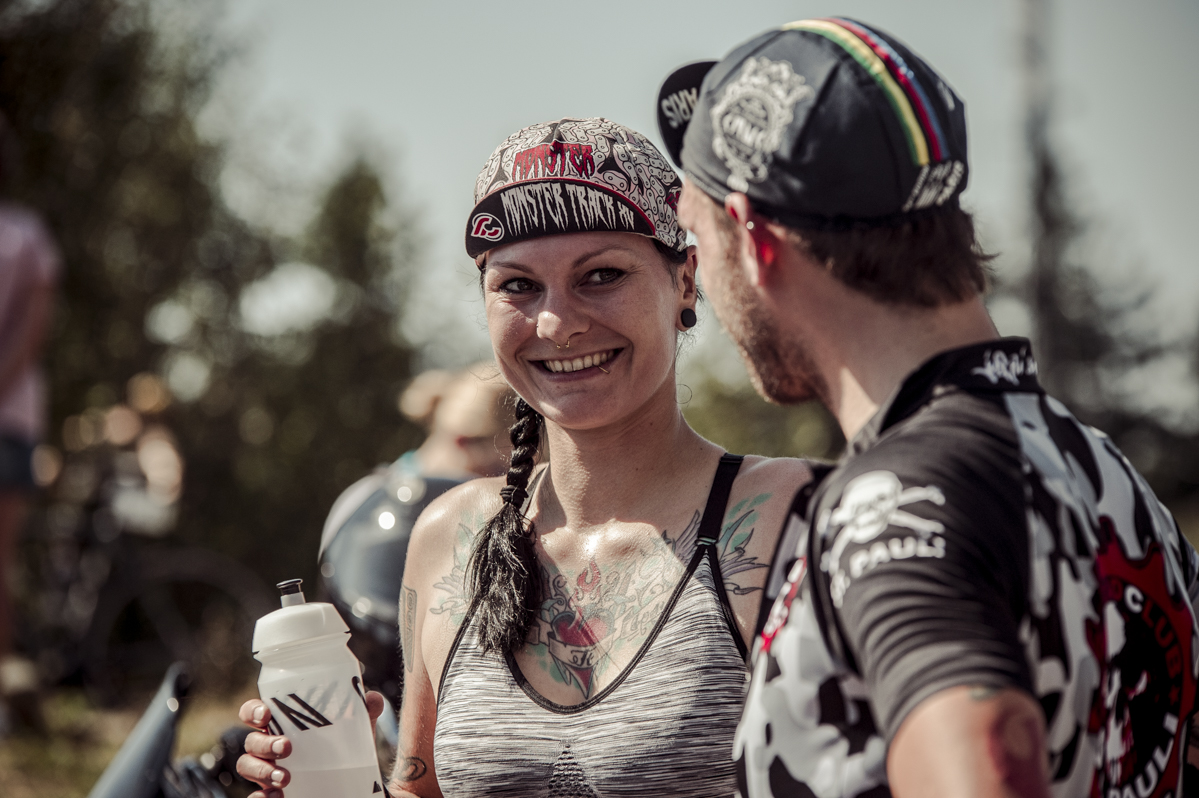 RACE REPORT
This is how everything went down...
Is there anything better than climbing a mountain? Climbing even more mountains! The Canyon RAD PACK did this at the Tour d'Italia this summer. Therefore a lot of our riders were psyched to race up the Feldberg and our team rider Jo is writing about his experiences at the RAD RACE BERGFEST 2016.
In Italy I tried to beat last years hillboy Simon Herr. Nearly impossible. Also Ben Schnabel was getting crazy at each mountain. These two guys were my favorite riders for the fixed gear and open category. The fixed gear race started pretty fast and after just a few kilometers we were a group of five riders. Tom & Moritz (Ulock-Justice), Max (Fixedpott), Simon and me (Canyon RAD PACK). With roughly 5km to go Simon forced his attack and just Max followed him on his break away. Tom and Moritz needed to put in a lot of effort to hold the gap with roughly 30sek. This was the perfect situation for myself to safe some energy and to attack 2km before the finish line. With less than 1000m to go I passed Max and crossed the finish line behind Simon. I was pretty happy when I realized on top of the mountain that Simon defended his title, me and Max came in on position 2 and 3. The three of us were cycling together at Tour d'Italia across the italian mountains and therefore it felt really awesome to share the podium with them!
In the female fixed gear race Kim Kohlmeyer (Sankt Pauli), Karla Sommer (Schindelhauer Gates) and Silja Ketelsen (nonstop schwitzen) were the fastest women. Three women with a lot of energy. Kim had a really bad crash one week before the race, but she got back on the bike really fast to prove her climbing skills. One more thing you'd never believe in cycling. At the RAD RACE BATTLE in Hamburg Karla and Silja finished on position two and three. These two strong sprinters also finished on 2nd and 3rd place at the Bergfest. Congrats!!!
Also Ben and the other guys of Canyon RAD PACK, who competed in the open category put in a lot of effort to get on top of the mountain as fast as they could. They also formed a group of five riders on the first kilometers. Fritz and Henne work really hard to get Ben to Sandplanken. From that point on he just had 2,6km to go by himself. In the end just 4 Seconds were missing to finish on the podium. However, do you know how fast it is to cycle up the Feldberg in less than 29minutes? The cool thing about the RAD RACE BERGFEST, although you are the first of your group on top of the mountain, you might not be the winner. All 500 riders start in groups of 25 athletes and in the end, the individual time decides who win the race. In the open category the winners were in a different group than Ben and the other shrimps and they managed to finish in less than 27minutes. Freaking fast!
In the women's open race Eva Buchholz (Team Bookwood) won in less than 34 minutes in front of Kathrin Nitschke (Team Rheinhessen) and Tanja Erath (Aloha Racing)
I always feel a bit sorry for the guys who run up the Feldberg. The fastest cyclists finish in less than 30 minutes. The fastest runners need double the time. Double the time in this crazy heat of more than 30 degrees. Respect! Thomas Wittner (Faktor 4 Running Team) won with more than 4,5 minutes in front of Tim Lipecki and Alexander Ebinger (Heaven & Hell Cycling Club). Also the two women, Kathrin Buchheit (Tune Racing Team) and Sandra Korzeczek, run up the mountain in less than one hour.
We love mountains! Therefore the RAD RACE Bergfest is the perfect race to challenge ourselves. However we got tons of plans in our heads for 2017 and therefore we cannot promise you we will be back in 2017. We might (!) take a break and concentrate on our biggest race next year: the stage race RAD RACE TOUR DE FRIENDS in September 2017. More info about this will be released soon. But maybe we will be back in 2017. Give us a few days and then we'll let you all know. Anyways: we all hope you had a great time!! If yoou liked it please help us spread the word!
Thank you so much to all riders for taking part in the second RAD RACE SERIES event of the season. Stay tuned for all our epic events in 2017.
STOP RACISM - START RACEISM.
RAD RACE BERGFEST EVENT SHIRT - get it now!
There are a few HILLBOY and HILLGIRL shirts left. The design was made by our dear friends Krock, Kneip & Rother. If you want one, send us an E-Mail to shop@rad-race.com. Get more stuff on our web shop HERE. Thanks for your support.