FROM MUNICH TO VENICE, SEPT.11-16.2018
RAD Race TOUR DE FRIENDS
Here's the full event recap of RAD RACE Tour de Friends 2. All photos, full results, videos, waiting list for 2019, the Strava challenge winners, photos of the day and stories of the day.
Let's go with the official tour video by Francis Cade. All stages wrapped up in just a few minutes. Additional footage by Hendrik Thul and Sven Pilz.
LIFE IS BETTER IN BIB SHORTS
The 2nd RAD RACE stage ride with 500 riders from all over the world is done and dusted. Here's the complete event recap.
RAD RACE Tour de Friends 2 lead us once again into a journey of the unknown. New riders, partly new track, a new adventure. Crossing of the Alps in a mix of a stage race, a long distance alley Cat and a group ride.
The RAD RACE "Tour de Friends" is a team stage tour from Munich to Venice/ Jesolo. On Road Bikes, on Fixed Gear, on a Mountainbike, on a Cyclocrosser, no matter on what bike. 600km divided into 4 stages. Every evening, a fancy block party on the "Piazzas" of the stage finishes with all the riders where you can stuff yourself with local specialties.
Transport of stuff and material for all 500 drivers was included. Overnight stays in youth hostels or 5* hotels and local food was as well ensured as the common departure by coaches back to Munich. The only thing you needed to organize was your journey to Munich with a bag and your bike. The format is a team stage ride. This means you start as a team then you go along the MUC-VCE cycle path to the destination Jesolo.
500 riders from more than 20 nations signed up and our plan was to make it even better than 2017. But of course you are very nervous when people are flying in from  Japan, Australia, USA, Malaysia, Chile and all over Europe. You just wanna be a good host for 50 women and 450 men, tell them it's a stage ride - not a race. The tour passes through 3 countries and more than 120 communities in Germany, Austria and Italy, the orga took us more than another year. A 60 Person crew took care of all riders with different backgrounds.
Riders from so many countries seeing real mountains for the first time, people above 65, people who just turned 18, people you never met before. But the strange thing is: they all got along well. Helping each other while having a technical issue in pouring rain, supporting each other on the steep ascents and just enjoying four stages of pure cycling.
One of our favourite stories of this years tour is from this women named Gisela. She crashed on stage 2 and everybody thought that she was hurt really bad. She was driven into the hospital near Innsbruck but was released soon after, just bruises and nothing serious. The whole crew and all supporting cars already passed them so they took a cab for 300€ to return to Brixen in the middle of the night. Then on the 4th stage she even rode another 50k or so... And on stage 3 she was trying to get local people from Vittorio Veneto to give us wine, prosecchio and cheese for free. Legend.
Then there was this handbiker who gave up after stage 1. (Remember Justin Levene finishing it in 2017?). There were some bad crashes unfortunately and we sincerely hope everyone's fine. There was this crazy After Show Party. There were endless new friendships, love stories and pretty much 4 days of sun. Well, maybe expept for stage 3 on the way down. People who couldn't imagine to do this a few months ago because they didn't even own a bike.
The stages:

Stage 1
- Wednesday, Sept. 12th 2018
Munich - Achensee (AT), 106 kilometers.
Stage 2
- Thursday, Sept. 13th 2018
Achensee (AT) - Brixen (ITA), 139 kilometers.
Stage 3
- Friday, Sept. 14th 2018
Brixen (ITA) - Vittorio Veneto (ITA), 198 kilometers.
Stage 4
- Saturday, Sept. 15th 2018
Vittorio Veneto (ITA) - Jesolo (ITA)
127 kilometers.
highlight pictures
All photos will be uploaded on Facebook. Feel free to grab them there and repost. Please don't forget the credits.
Björn Reschabek - PHOTO GALLERY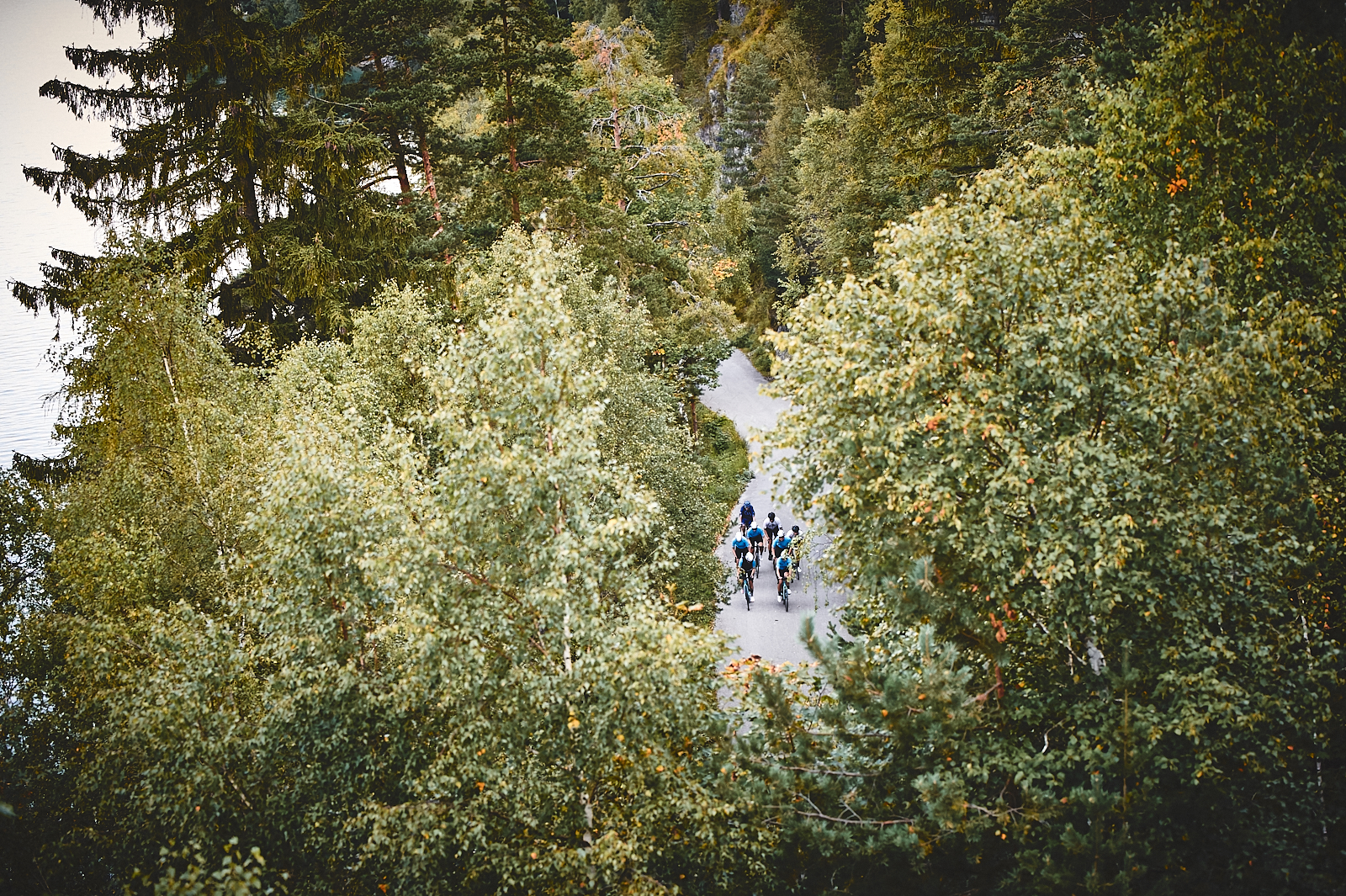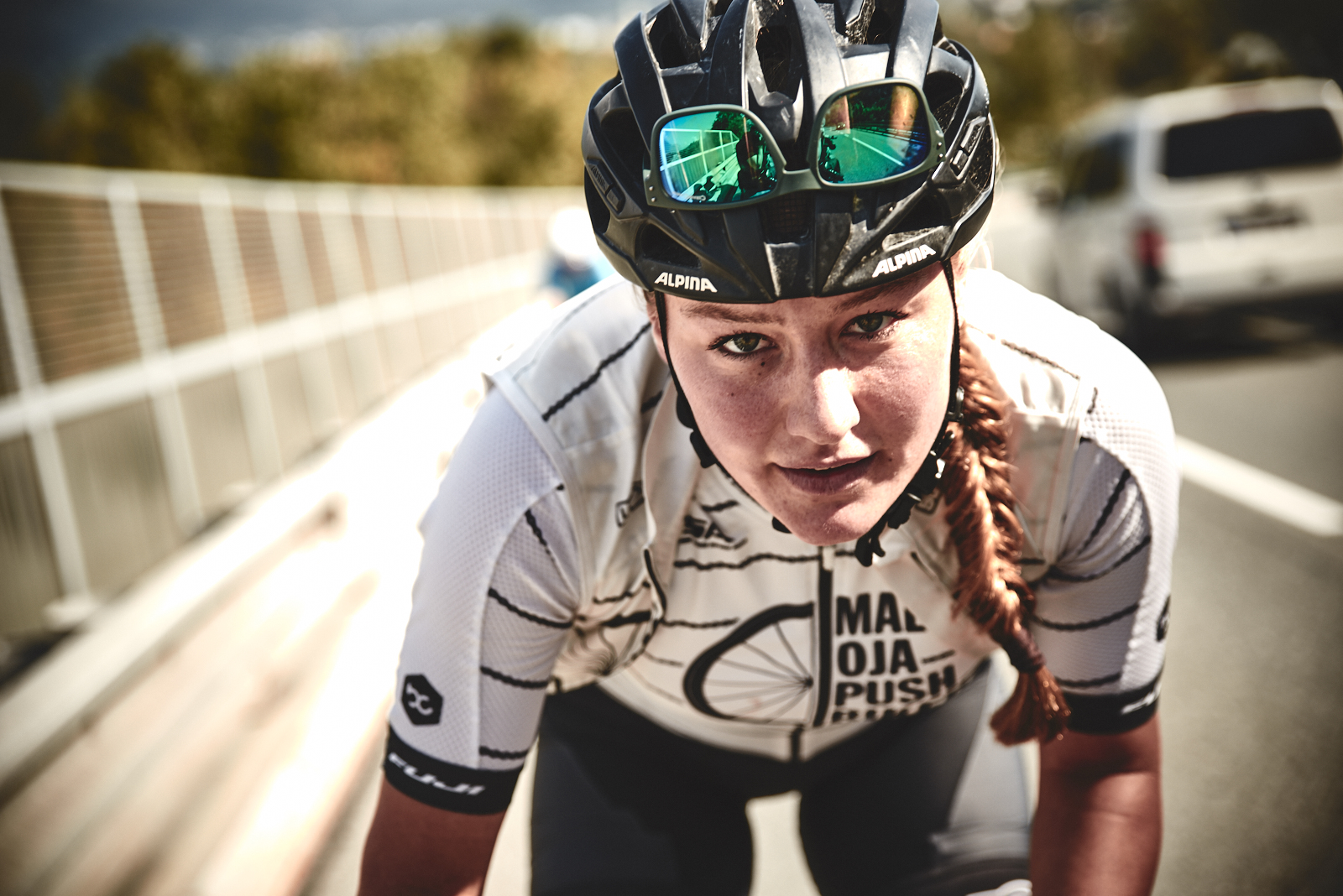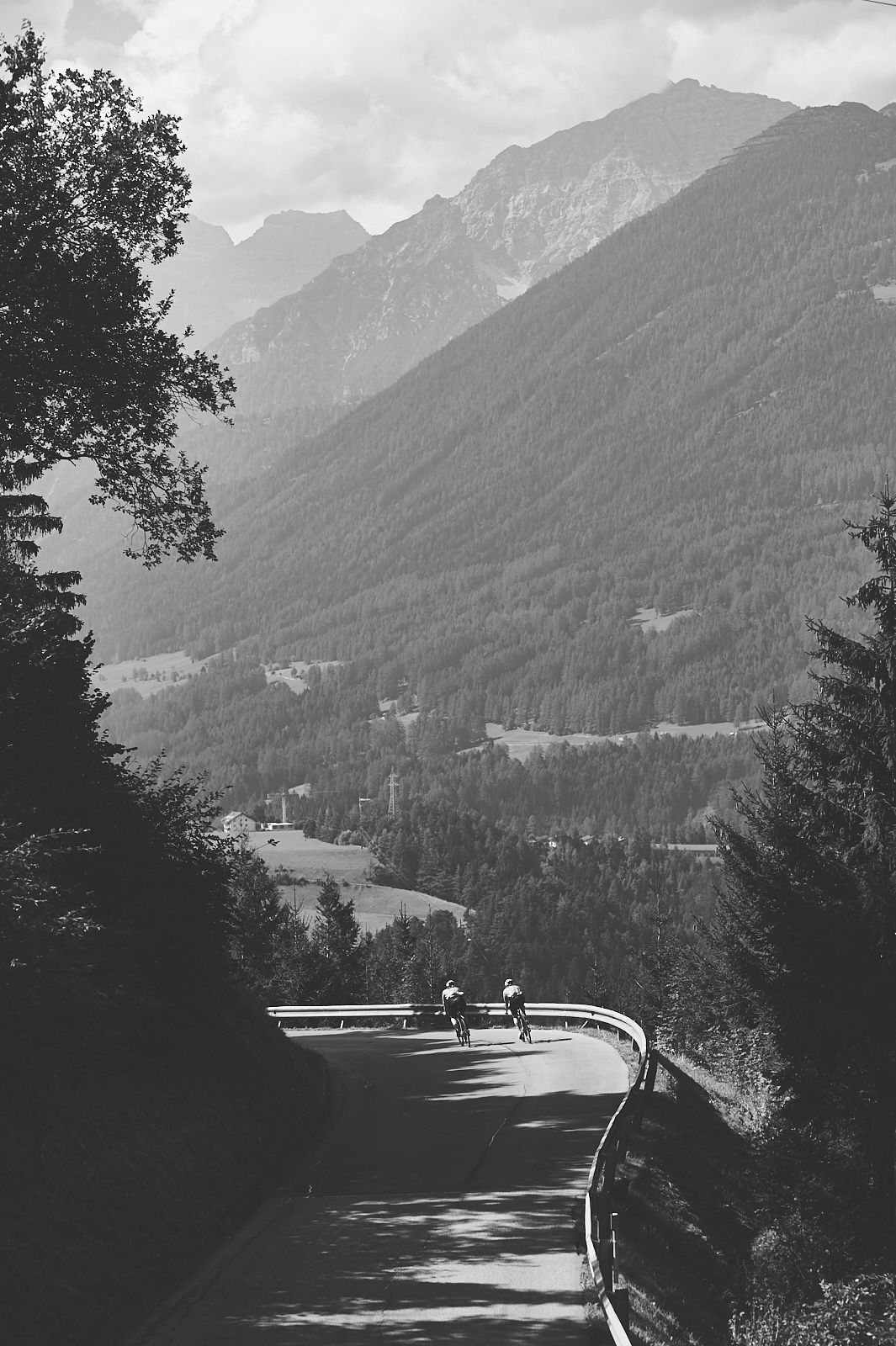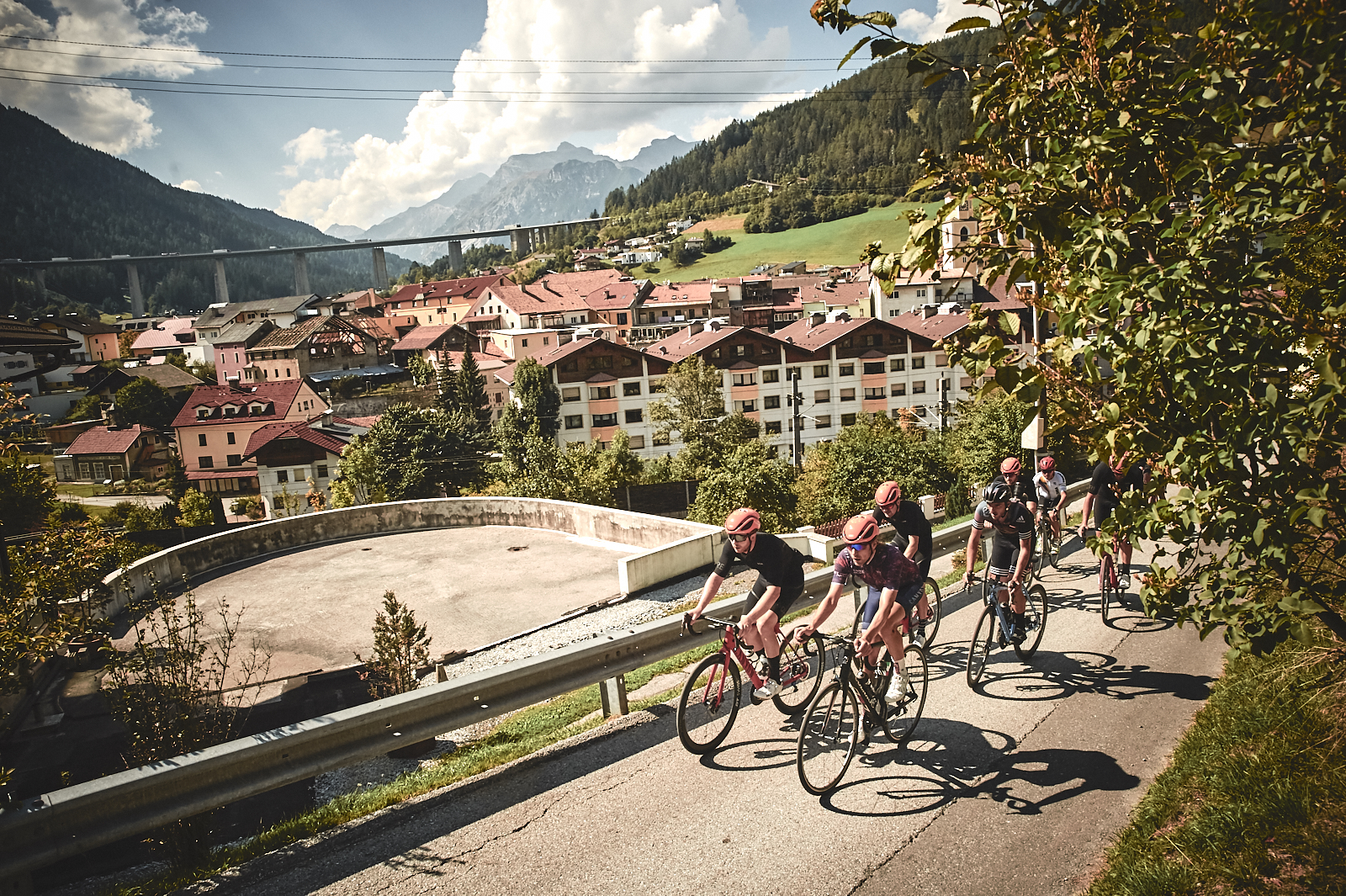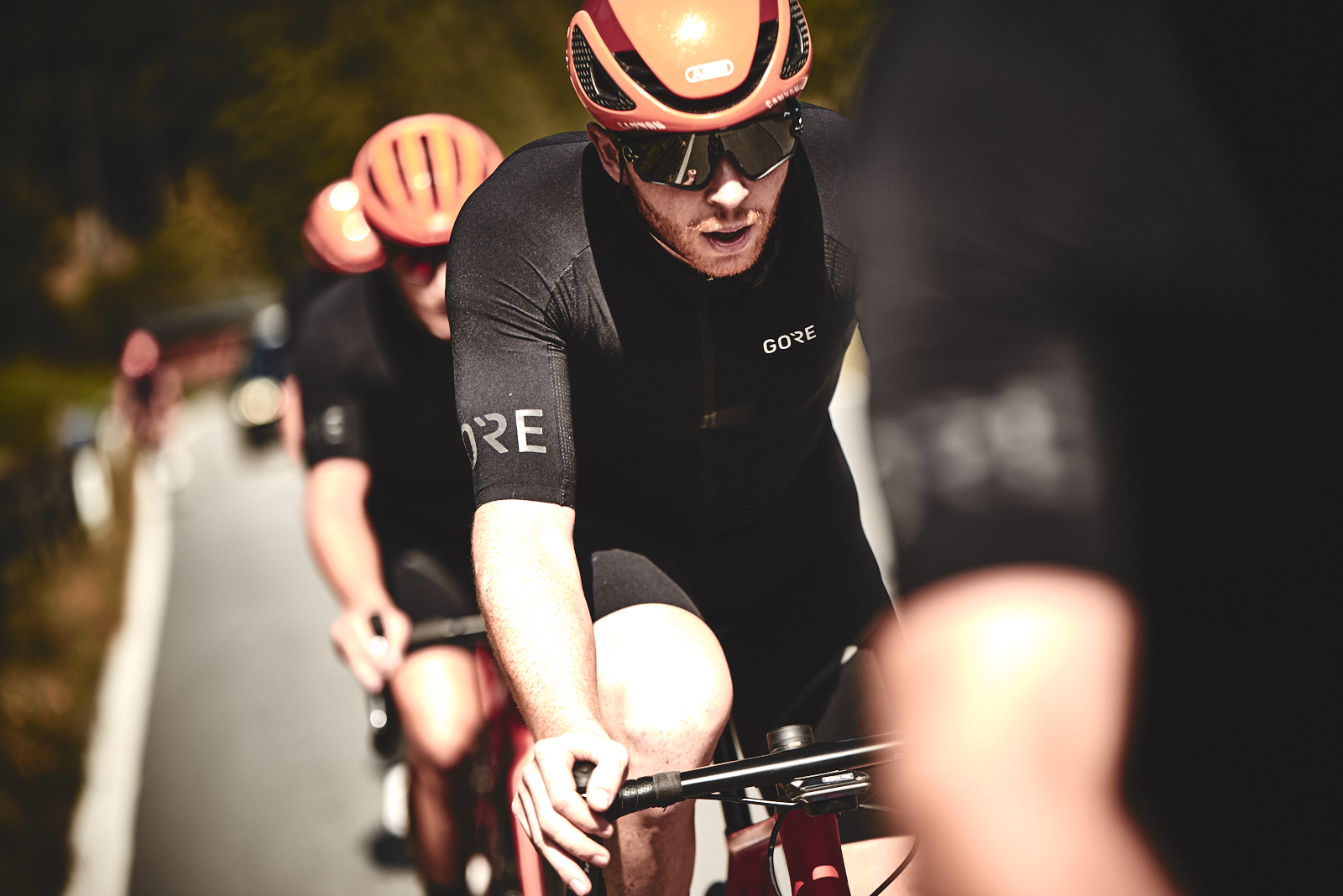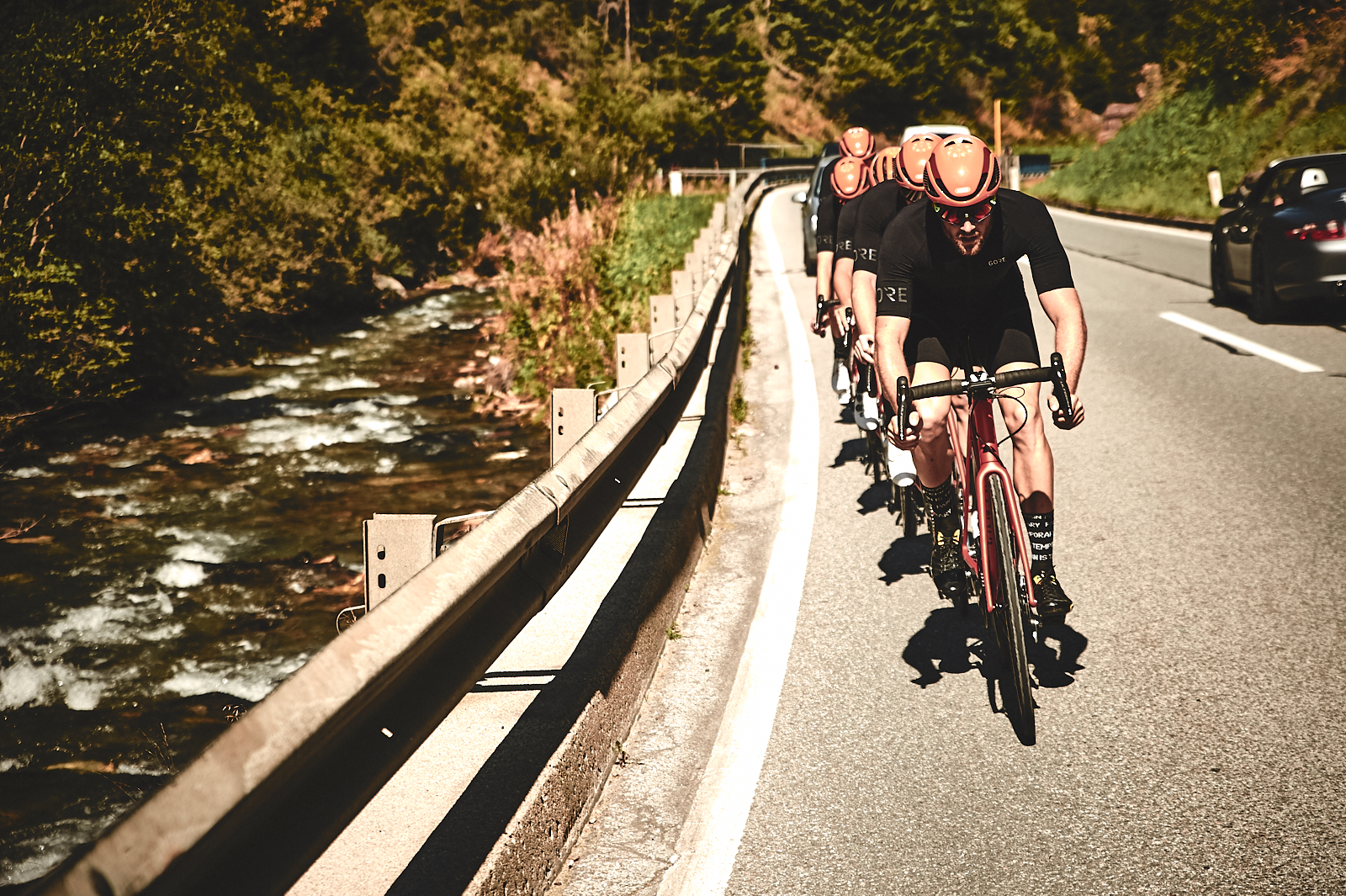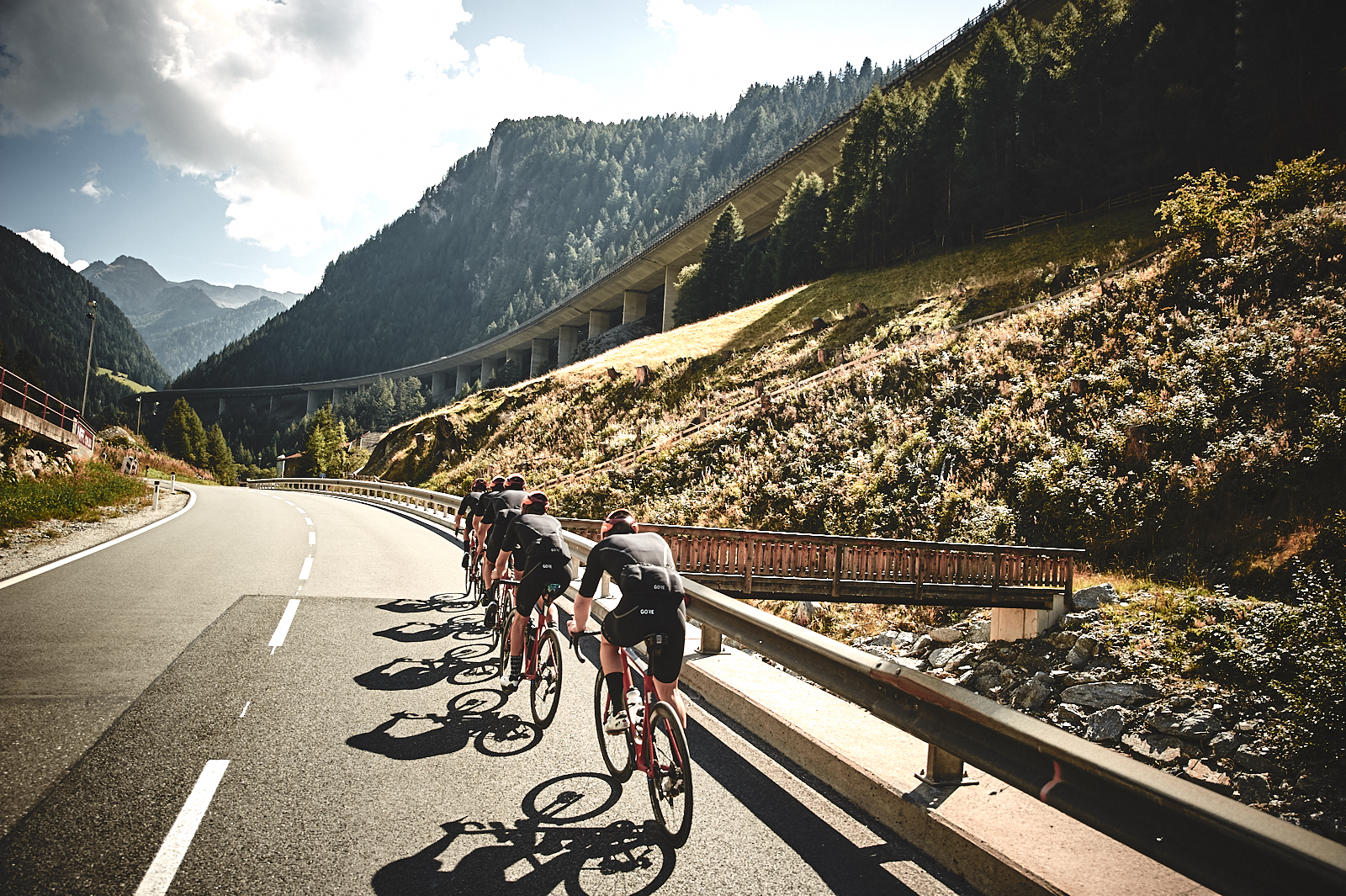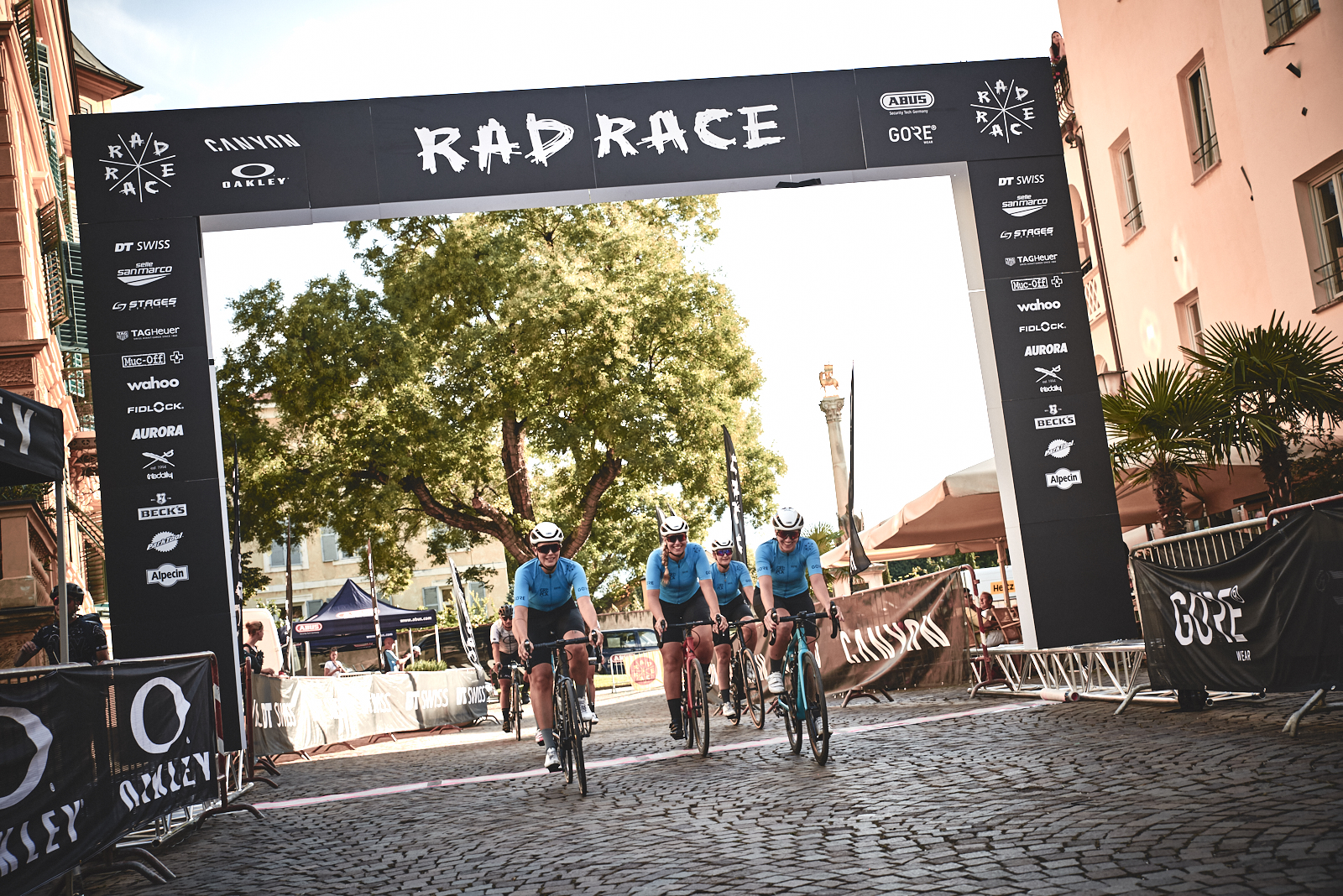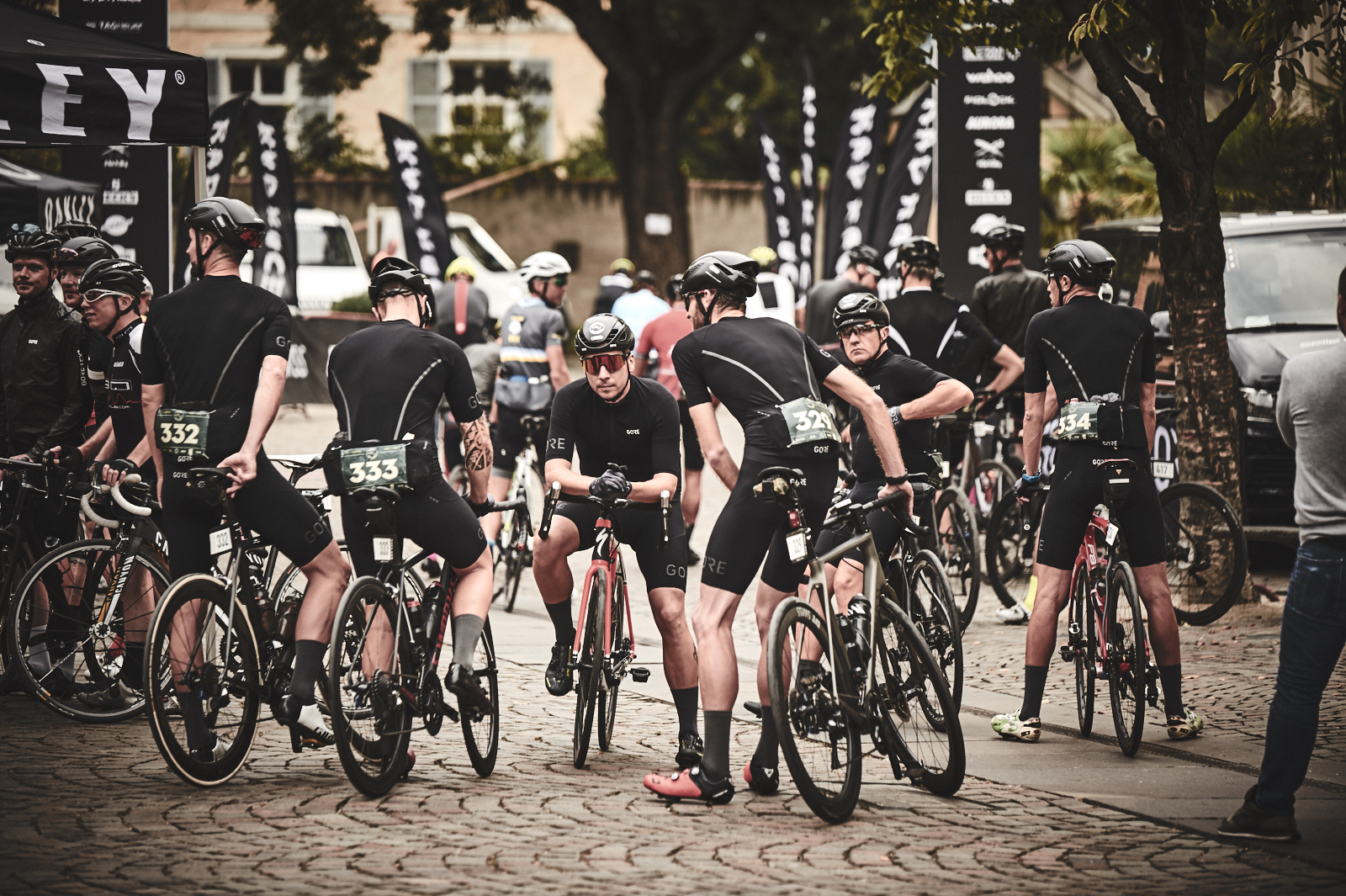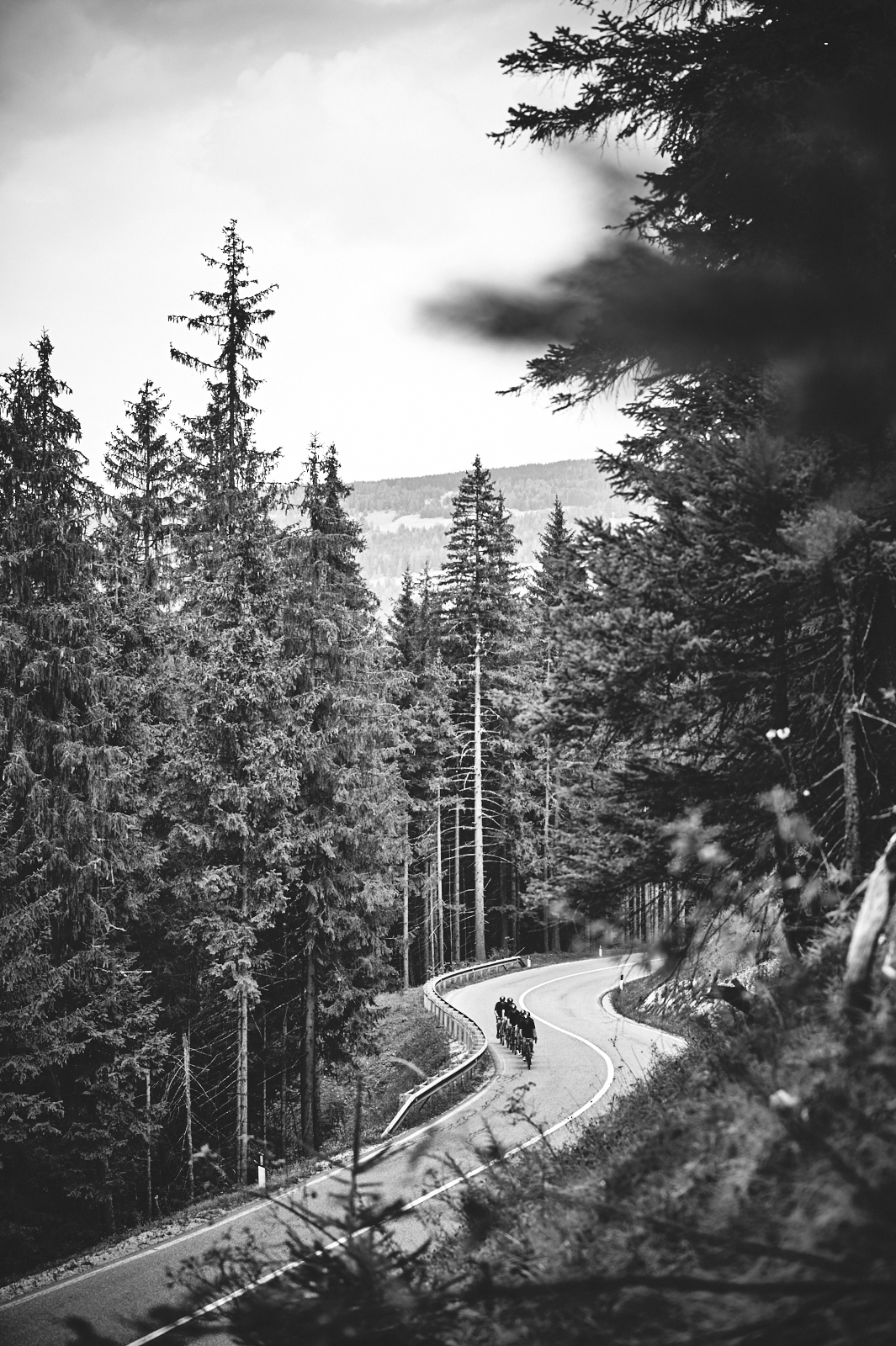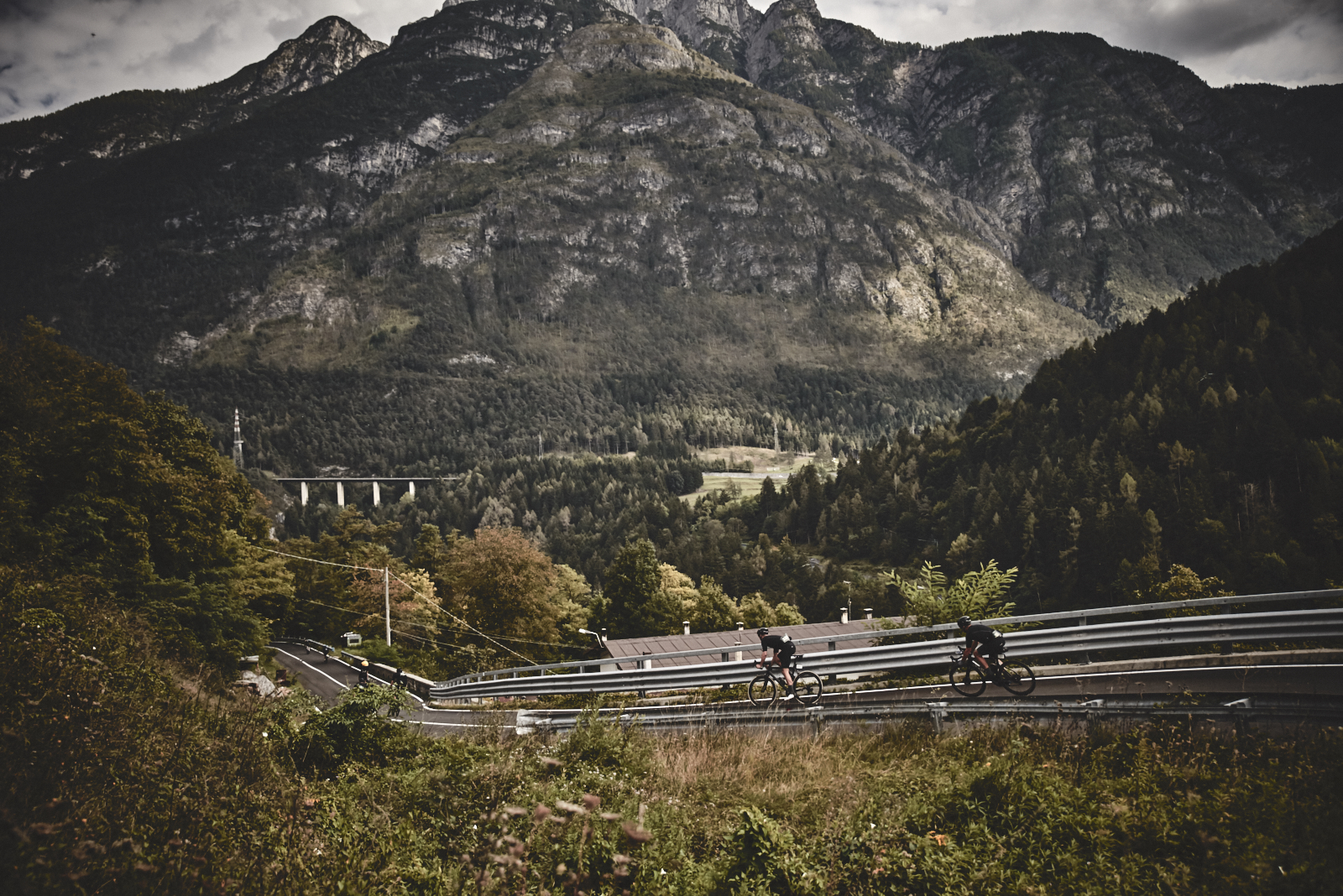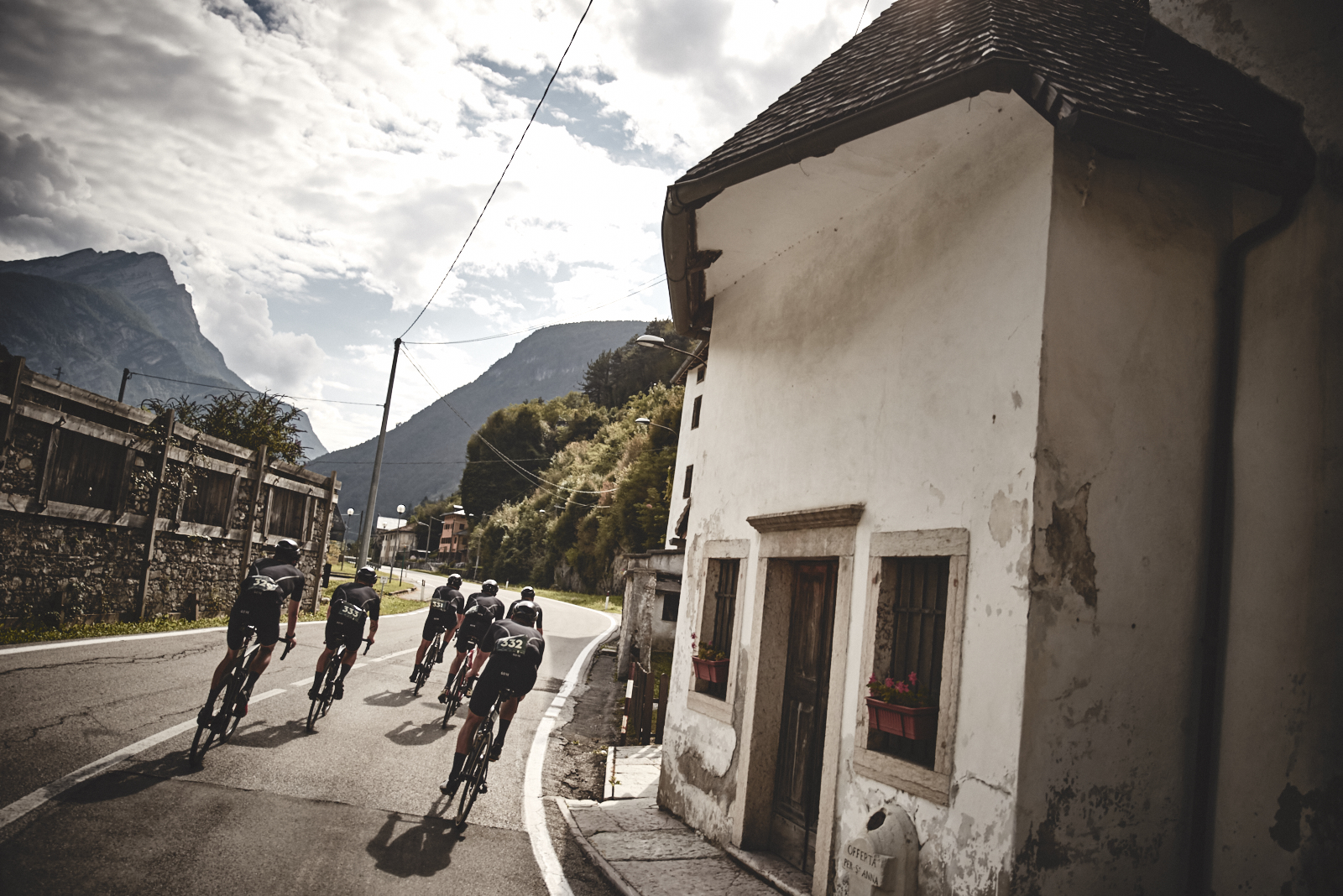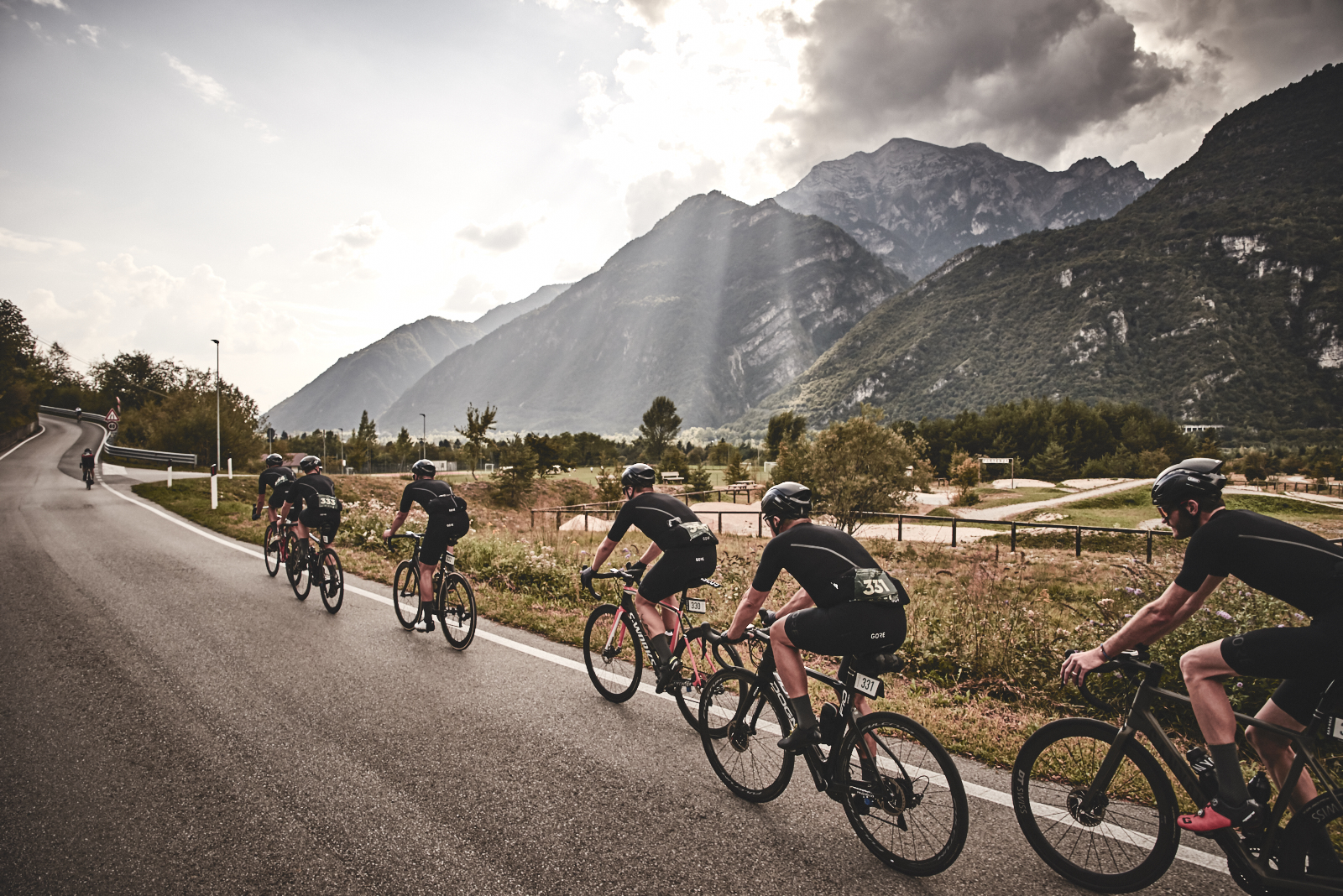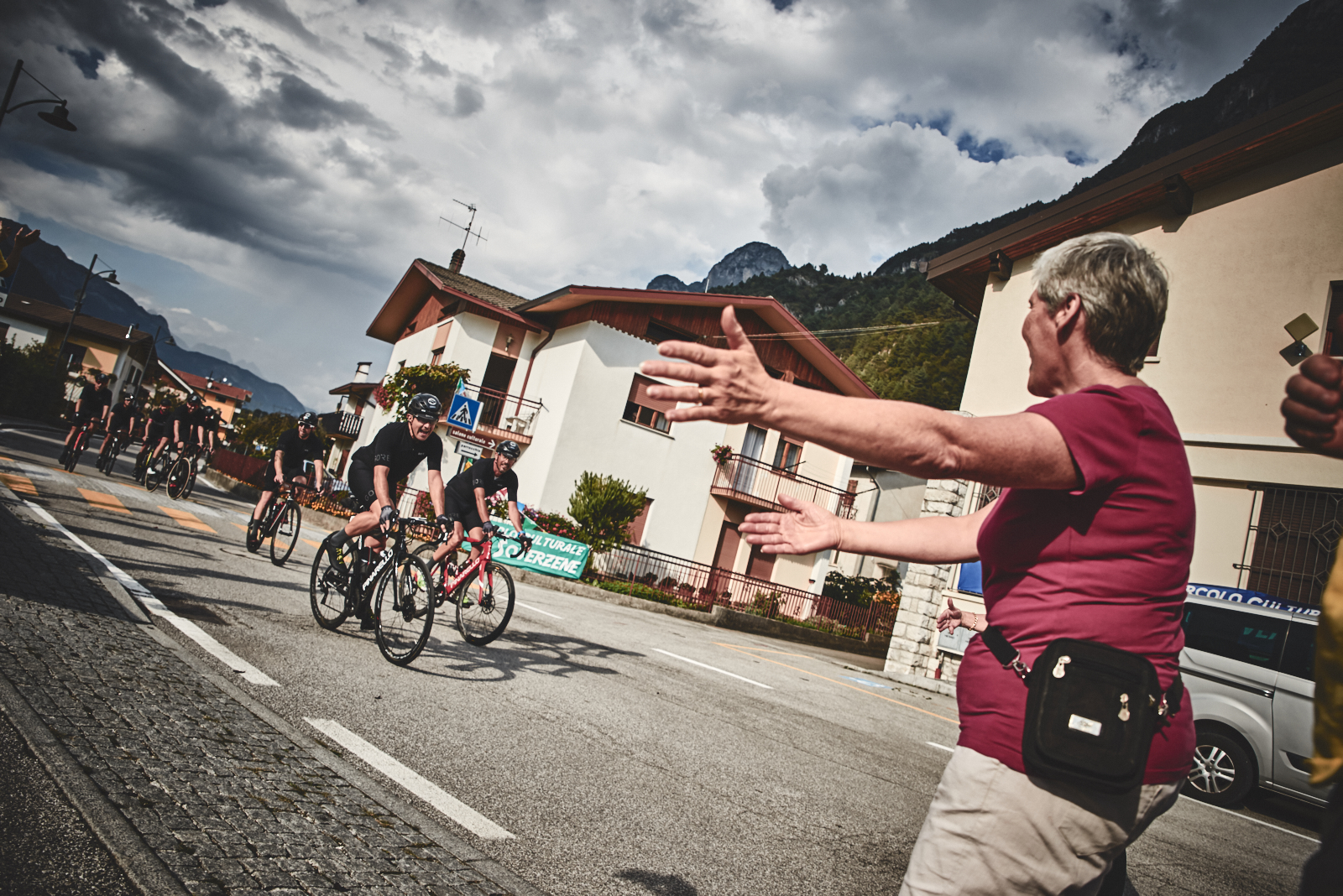 CHIARA REDASCHI - PHOTO GALLERY
 chris steinweg - HIGHLIGHT GALLERY
TOM SCHLEGEL - HIGHLIGHT GALLERY
NILS LAENGNER - HIGHLIGHT GALLERY
christoph mannhardt - PHOTOBOX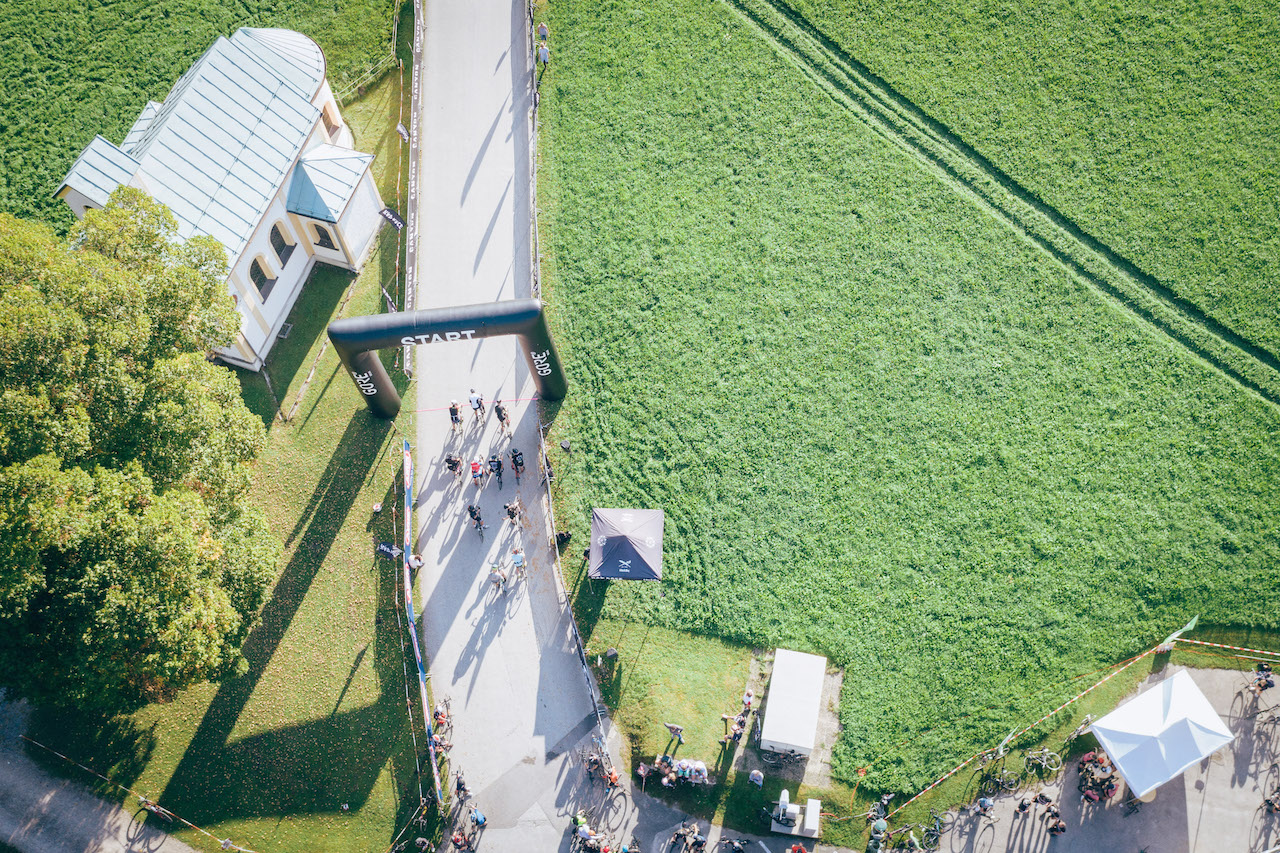 The RAD RACE Tour de Friends is a team stage ride. It's NOT a race. But whoever wants to make it challenge still can. Click the orange box for all individual results and the overall team ranking.
There are no prices for the fastest riders or teams but there are amazing prices by Gore Wear, Oakley, Canyon, DT Swiss, ABUS, DT Swiss and Deutsche Bahn for the fastest climbers and photos and stories of the day.
We supported each other on a 600km track from Munich to Jesolo. We learned so much about old and new friends. That's what it's all about.
These are the unofficial times. Please send a MAIL for corrections.
FASTEST TEAMS
TEAM OAKLEY

PERCY MASH CYCLING APPAREL

VELOSOPHEN
STORY OF THE DAY
Gisela & Detlev for crashing but still riding all stages

Leena & Christian for her love story

All 4 got Interrail Tix by Deutsche Bahn.
PHOTO OF THE DAY
@dietriing

Chiara Redaschi & Lukas Beck

@stfn_tt

@derekrebel

All 4 got Oakley Flight Jackets.
video BLOG FROM FRANCIS CADE FOR DT SWISS
Follow Francis Cade on his journey from Munich to Venice. He tells the story from behind the scenes for RAD RACE supporter DT SWISS.
STAGE 1: The Orga Crew. STAGE 2: The CANYON RAD PACK. STAGE 3: The DT SWISS mechanics. STAGE 4: The GRL.PCK.
UP NEXT: TOUR DE FRIENDS 3
Tour de Friends 3 will happen on July 7-13 2019. An all new route will lead 500 riders from Augsburg to Feltre. Registration starts December 10 2018. Sign up HERE for the WAITING LIST. We will inform you once we have updates. We have 400 tickets of 500 left. The first 100 were given to riders from 2018 and partners and supporters of RAD RACE. There will be a lottery for all remaining tickets. That means: you register as fast as you can on December 10 and latest February 1st we will tell you who is among the lucky winners for a ticket for the 2019 edition.