We've been waiting for this day pretty much our whole lives... Riding one of the most epic and legendary climbs in the cycling world. The mighty Stelvio... Everyone was super psyched to ride this thing and there have been talks in the group amongst Jo, Simon and Ben to take the crown. They were even talking about getting into the Top 10 of all times (of almost 9.000 riders who tried their luck on this magic mountain).
The thing is though: you start in 30 degrees and the higher you climb, the colder it gets. There's already around 800m of altitude and 70k to even start the final climb. It really is a hell lot of work to do this. The group was in great spirit and so everyone was riding together the first 70k together. And as soon as we hit Stelvio the group splitinto several smaller groups. Over almost 20.000 meters of altitude you just know who works on your side best and so we just rode it. And as promised there was a pretty cool race on top of that thing with Simon, Ben, Max and Jo. Since Max is more a sprinter, pretty soon it was a race amongst the other three of the RAD PACK's finest hillboys.
But once again Simon showed some italians and our crew too what it means to ride uphill. He ended up with a time around 1h and 32min and this means he is now in the top 50 riders ever who tracked the Stelvio with Strava. Unfortunately he hasn't got Strava either but we got some awesome video footage to prove he was some minutes before Ben who made it to second place in a time of 1h and 35min (what means no. 72 of 8.819 riders).
But in the end who cares about times in a trip like this. Everyone fought so hard to make it and everyone did. We're proud to have ridden this and we're so happy to have one final stage left.
For everyone who wants to know how riders can fail on the Stelvio and how hard this thing is: please check out this awesome documentary: in part II of "Melons, trucks & angry dogs" you can literally feel who someone just struggles so hard to achieve this dream to finish the Stelvio.
To be continued...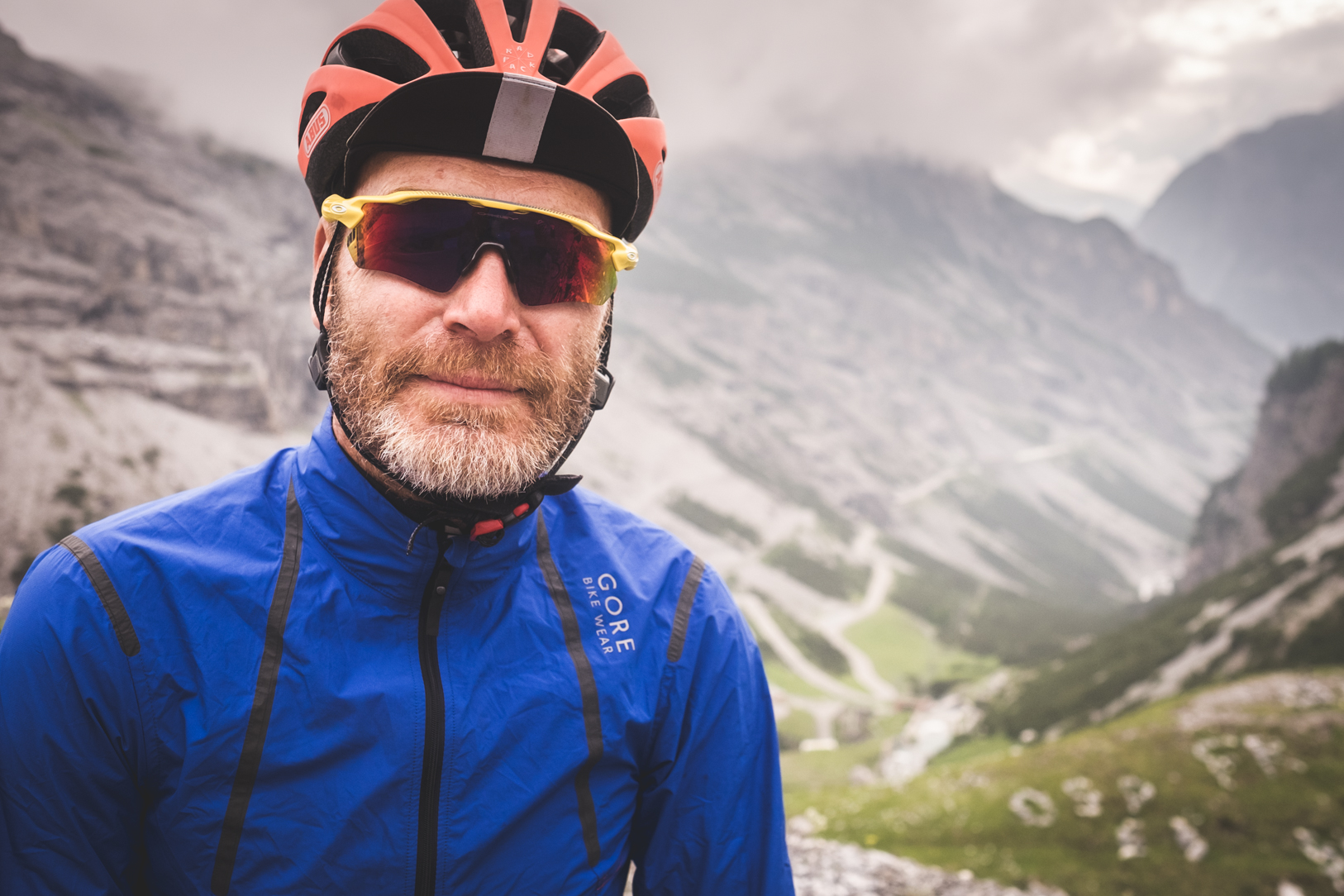 All pics by click-inspired.de