Two stages, two victories, both days leading the general classification. So what to do on the last day, to keep the GC lead?
Again, in the Marcello Bergamo Cup the GC is not about time, it's about points. (50, 49, 48,…)
After the second stage Jonas was leading with 95 points before Gustav Sillehoved, same points. On three Domenic Karrasch, 92 points, and our captain Ben Schnabel, 91 points.
The course was mostly flat with one 1km climb and 8% ascent. Perfect for Ben, a bit too much for Jonas.
So the plan was to get Ben in a breakaway, while everybody was attracted by Jonas's yellow jersey.
But how did it work out?
Already in the first lap everybody was looking at us to figure out what we would do today. Fritz and John kept the pace high, so that nobody else would go on an attack before the climb. Moritz and Henne protected Jonas in the climb, that he won't get in trouble. In the second lap Domenic Karrasch get in a break away with one other rider. We kept the gap on 20-30 seconds, so that we still got the chance to close the gap easily. One lap after that Gustav Sillehoved attacked in the climb, but didn't get away. Ben attacked right after that and got away with two other riders. So nearly as planned. Just Karrasch was dangerous in this group for Ben. Bad for him, he worked too much and got dropped when these two groups united. One of the other riders got dropped as well. In the peloton we controlled the attacks and avoided high pace to let the gap grow. With 1 laps to go, some riders tried to get away as well. Calculating points, it was actually good to have a few more riders in the breakaway , so Ben had better chances to get back the yellow jersey. So we didn't followed a few attacks. Gustav Sillehoved noticed that and tried to close the gap, but unfortunately he didn't had enough support from team mates to close them. So he tried it again at the last climb. Jonas couldn't follow him anymore, just Moritz was strong enough to keep his wheel. Fron the top of the climb to the finish line it was just 1km. Some other riders tried to follow Gustav and Moritz. They couldn't close the gap, but Jonas had a few seconds to recover in their draft. He rode to the top of this group and nearly closed the gap. On the finish line Moritz passed Gustav to "steal" him one more point. But what happened in the front?
Three guys, including Ben were in the lead. In the final climb one of them got dropped and Ben went all out to keep this gap. Just Kasper Malmkjaer could pass him on the finish line. With the few chasing riders in between the plan worked perfectly!
Ben won the GC and Jonas finished the stage race on place 3.
All these great results wouldn't have been possible without the great team work. Fritz, John, Henne and Moritz gave everything to protect and to work for Ben and Jonas.
All RAD PACK results of stage3:
C-class
2. Ben Schnabel
9. Moritz Rösch
14. Jonas Fischer
24. John Göhner
29. Fritz Ferner
DNF Henning Hüttepohl
General classification:
1. Ben Schnabel
2. Gustav Sillehoved
3. Jonas Fischer
4. Mathias Nielsen
5. Rasmus Kristensen
6. Moritz Rösch
7. Robert Gustafsson
8. John Göhner
9. Mathias Christensen
10. Kasper Malmkjaer
28. Fritz Ferner
40. Henning Hüttepohl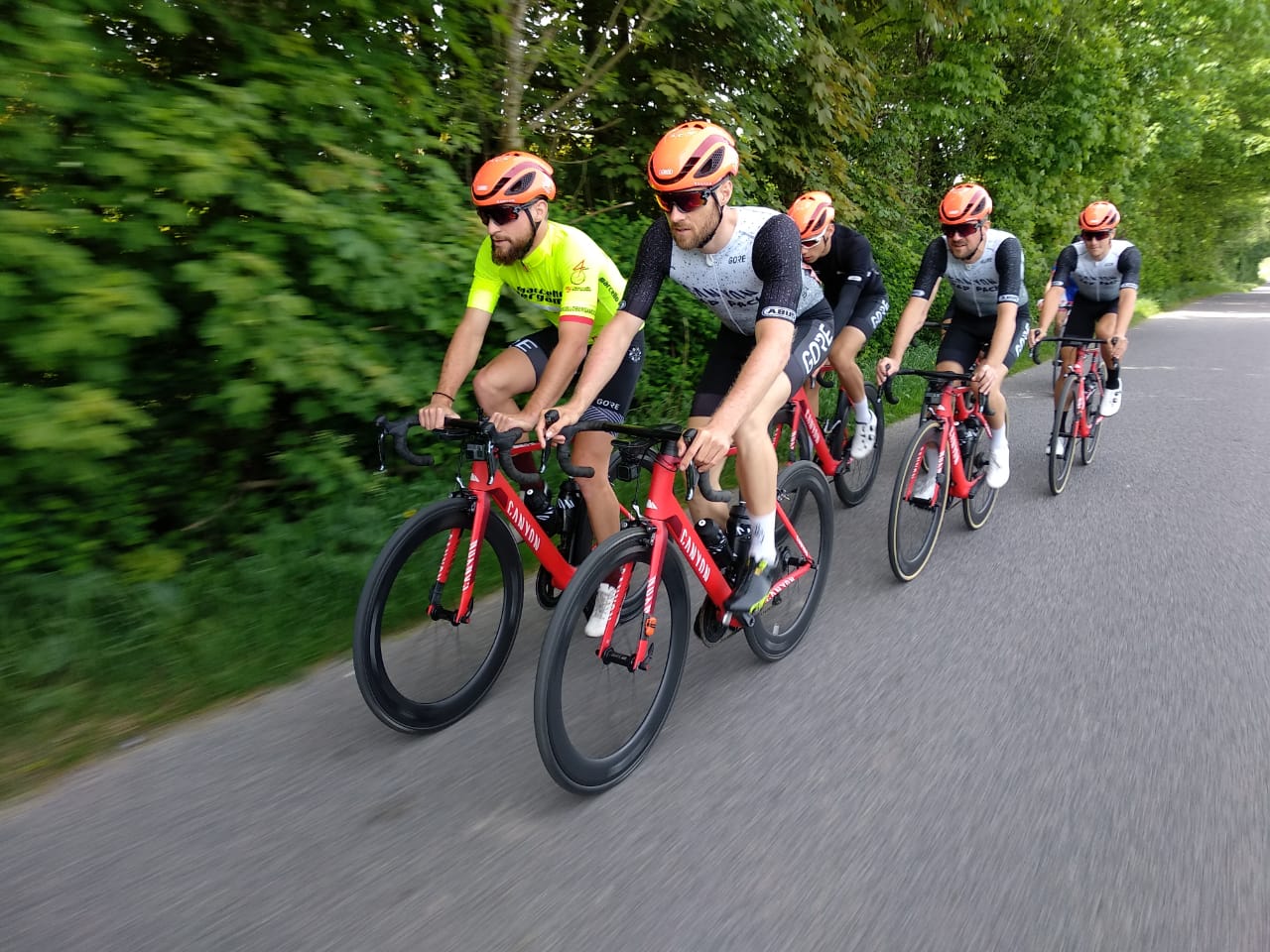 B-class:
Today I started feeling better again. Finishing yesterdays race gave me even more confidence. After one "slower" lap the racing began and everybody attacked again and again. I tried to keep myself out of the wind and watched the attacks going on and on. When the group winning the race later that day got away I wasn't able to close the gap but made it into the chasing group with about eight other riders. We tried hard but weren't fast enough to make it to the front of the race. I made it to the line on place 13. I'm pretty happy with that despite having a really bad start two days ago. Expect me to come back!
Jan Lietzke 13, GC: 17
A-class:
A big peloton, narrow roads, crosswinds and a hard climb. Sounds like a hard day for Max in A class - again. The Bad news dnf, the good news another proper (learning) session for me and I like improving ;)
Max Höflich DNF, GC: 60