In December 3 girls from GRL PCK decided that they couldn't wait until training camp on Mallorca and wanted to take a few days off. And since it was time for something new, they changed the bike and did their first gravel tour. 6 days, 666 km and a wonderful time in portugal and spain. Have fun reading their report day by day from another perspective.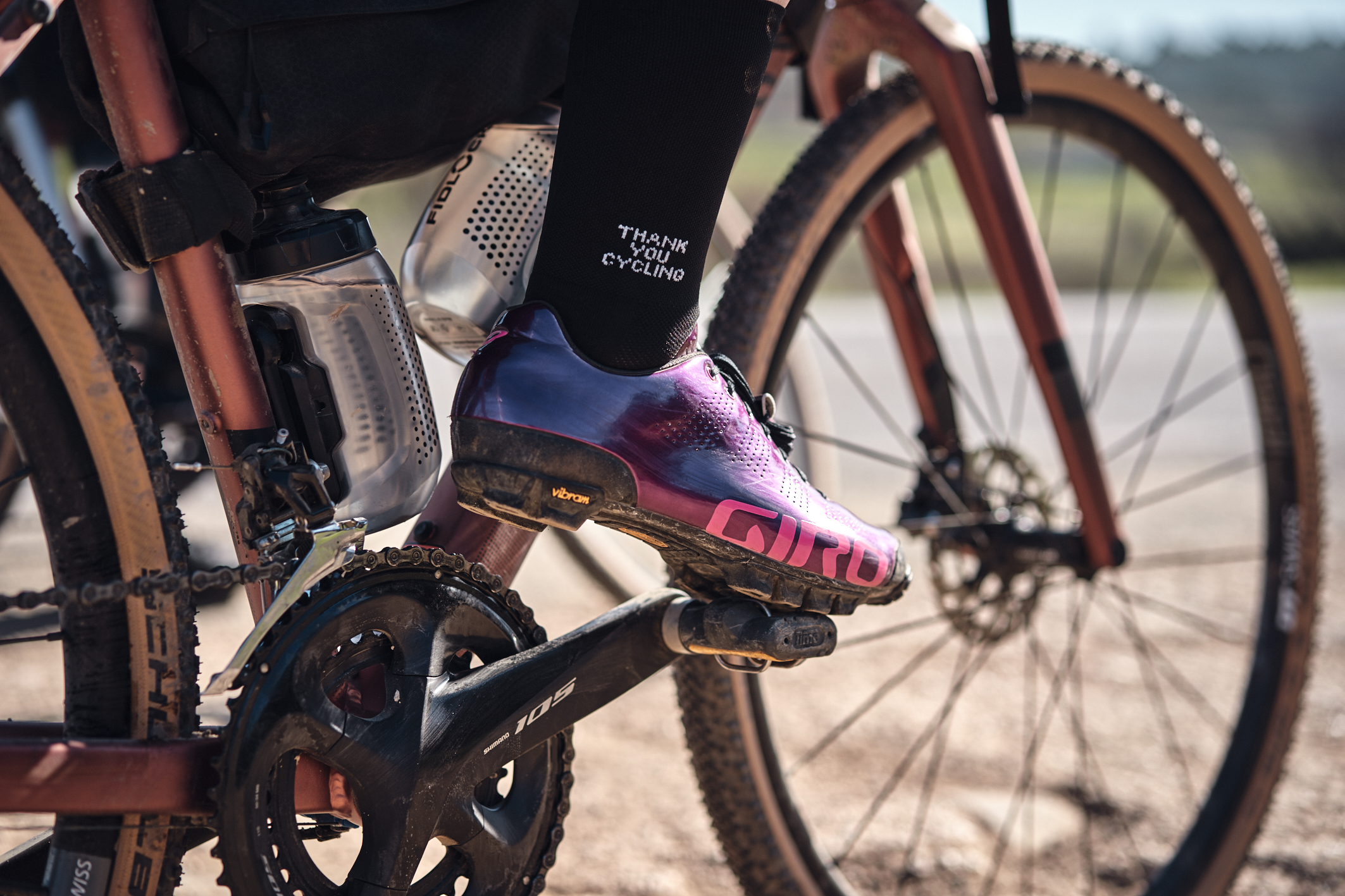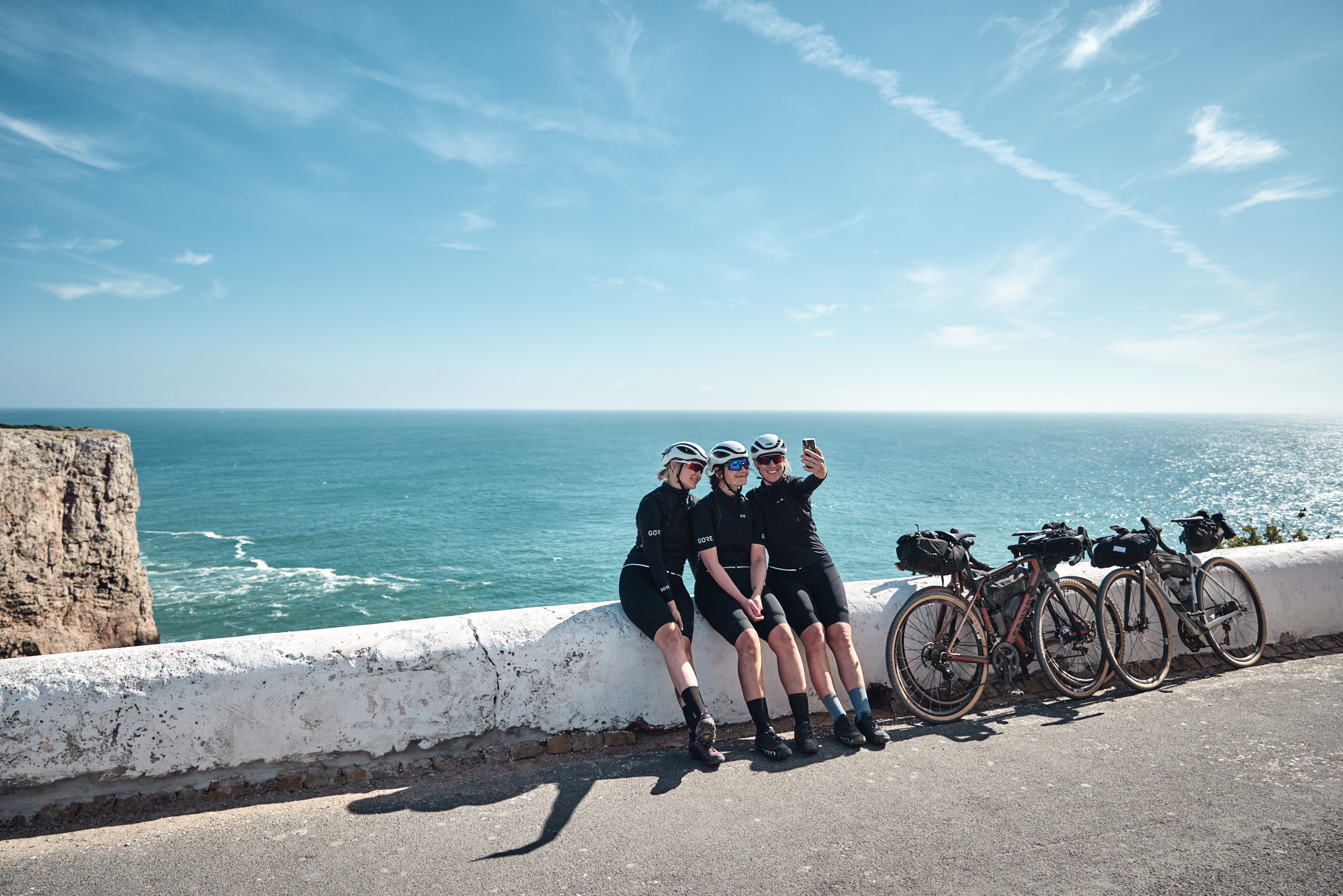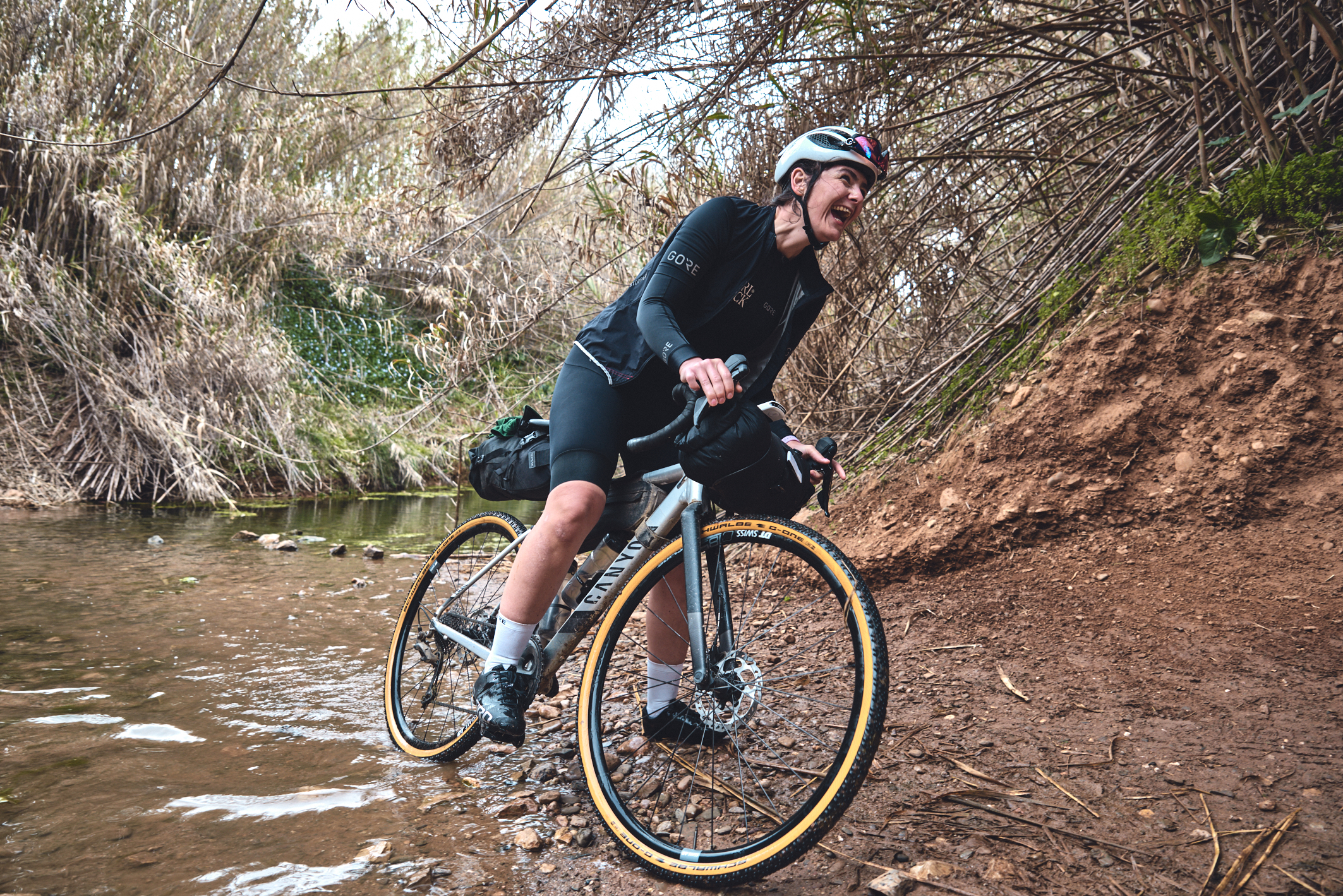 day of arrival + rest-day:
HAMBURG — LISBON
•
heading to the airport with bike boxes straight from the office gave us our first good sweat of the holiday but everything worked out perfectly, even building up the bikes in the middle of the Night at the deserted lisbon airport + managing to find the quickest way to our appartment (Not counting several detours on parallel-streets ).
After a really good-Night-sleep our first and only rest-day started with sun, unpacking everything we had in our bags + hanging them on our bikes (search image), the best breakfast and strolling through beautiful lisbon. And of course ended with sangria and looooots of antipasti.
DAY 1:
LISBON — SINES, 115km
•

Bags and Bikes packed we headed towards the first of two ferries for that day, rushing through already busy lisbon. After a quick stop for bread and cheese we rode our first singletrails and started to realise that this will be our thing for the next 6 days 😍/😱 the second ferry took us to carvalhal where we rode beautiful streets next to the water and skipped some last gravel-parts to be on time for a beautiful sunset in sines 🌅 this night we also realised that 115k on gravel-roads take much longer so we had to get up earlier the next days 🐣
DAY 2:
SINES — ALJEZUR, 109km
•

This stage was all about the ocean. Beautiful trails along the coast which we could have never experienced with our road bikes. Patatas for lunch (as always) and some sneaky climbing challenges now and then. But these views... And Björn Reschabel joined us that day to capture the horrendous views so we don't have to risk our lives taking selfies anymore. Learning of the day: booking.com doesn't show you the meters of altitude. Better check the exact location before booking a cute hostel with a pool and sea view. It might be on top of a steeep hill.
DAY 3:
ALJEZUR – LAGOS, 102km
•

Most of the day we spent graveling up & down these amazing hills of Portugal's country side. Graveling became our favorite word: "hey, let's gravel over there & get coffee".
One of us got a little souvenir in Lisbon which didn't survive all of these bumps. Learning of the day: a fridge magnet might be the better souvenir choice when you are doing a bike packing trip than canned fish. Imagine the smell in her bag.
Another word creation came up while heading down to Sagres, the most northern point of Portugal and not getting any coffee: "coffangry" Lucky we at least had this life-saving cheese bread roll from breakfast left in our frame bags.
DAY 4:
LAGOS - FARO, 108km
•

Ufff.. how about restday? Ah right, we didn't plan any! All of us were tired, the sun decided not to show up and the hostel didn't serve breakfast. What a start. But we kept pedaling. Even the landscape decided to be boring today, lots of streets and angry dogs. So we paused as little as necessary and got to Faro as fast as possible. What's the end of the story? Three little bonking girls. Luckily we found the best pasta in the world 🍝
DAY 5:
Faro- Punta Umbría, 120k
•

About day 5 we all were a little nervous. We crossed the boarder to Spain what means -1 hour time difference but also we had the longest route so far. To safe time we decided to stay on the street until the ferry to Spain (55k) with only one little break because the weather was an April fool 🌦 everything worked out fine, after the ferry we filled up with some amazing spanish tortilla and got entertained meanwhile from some carnival celebrating guys. From that point on we came back to our beloved lonely gravel routes. This night we ended up in a mostly empty village near the beach, staying in the child's room from Lola. We will never forget this crazy lady in this lonely place
DAY 6:
Punta Umbría - Sevilla, 117k
•