TOUR DE FRIENDS III
service details
RIDE LIKE A PRO
With this event we would like to offer all cycling enthusiasts the opportunity to experience an unforgettable cycling trip. The idea originated from the experiences we have gained with our own trips. Since we know how exhausting it can be to plan something like this on your own, we want to do the work for you. Here you will find all the information about the services included in your registration fee.
Make sure that you read all information on the cancellation process before placing an order. If you want be on the safe side you might want to check for an external travel cancellation insurance.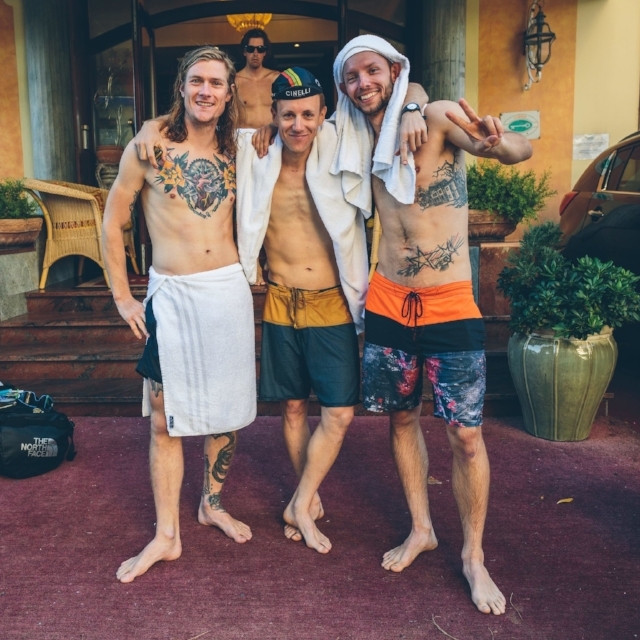 6 nights in double/multi bedrooms. In hotels, hostels or smaller houses. No huge dorms.
Breakfast, towels and bed sheets are included.
If the accommodation is not offering breakfast we will provide you with one in an alternative location nearby.
Please note: The hotel quality standards will vary during the tour! You will have 4-star hotels but also smaller houses.
Riders registered as a team will be accommodated together in the same room or at least the same hotel. (Teams can be formed until June 24th). Use the same team name at registration!
All free beds will be randomly distributed to the single starters (based on gender). There are no single room options available!
This year we are offering a limited amount of 'Camping Tickets'! They don't include accommodation but instead you can bring your camping gear and keep it simple. We will provide you with nearby camping sites, transport all your stuff AND still make sure you'll get a proper breakfast in the morning.
If you are lucky we might find some low budget houses where you can crash on a proper bed - but no guarantee though!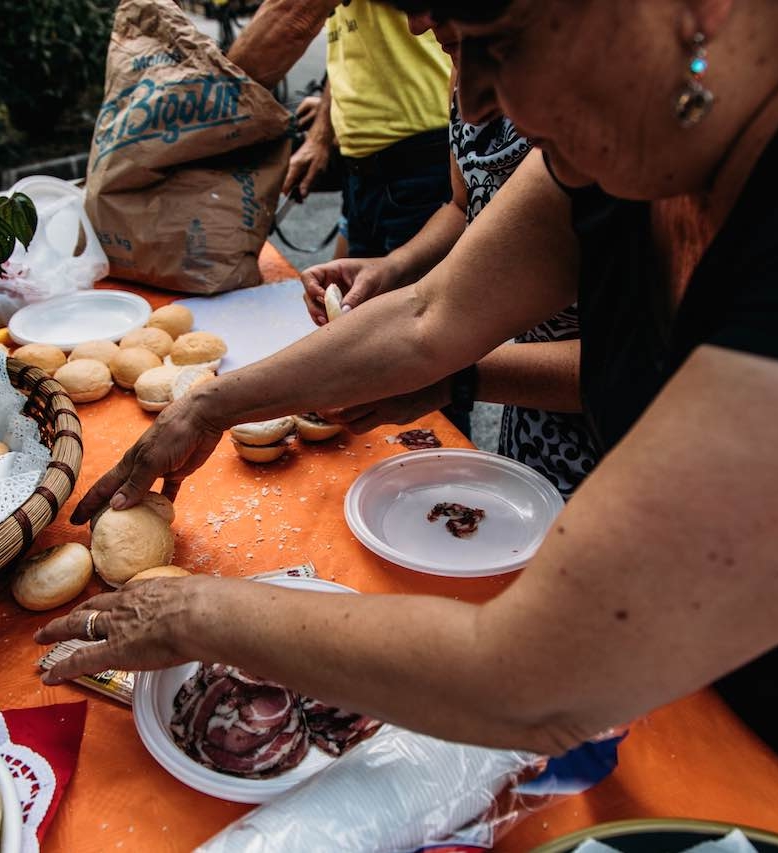 As part of your starter kit every rider will obtain 6 vouchers. In exchange for these vouchers you will be able to get a savory meal incl. a drink at the finish line of each stage.
Dinner will be served in the late afternoon/early evening in one location for all riders.
Serving times may vary from day to day depending on stage length and location.
There will be vegetarian options. Unfortunately we can't offer a vegan diet at the moment. But you can be sure that no one stays hungry. We worked that out perfectly on two TdF's already.
2-3 Check Points along eyery stage will provide you not only with sports nutrition from Dextro Energy (gels, bars, drinks) but also drinks & snacks will be offered from local farmers and shops.

Your luggage is limited to 1 bagpack per person due to our limited storage capacity. We will transport your luggage during each stage from start to finish location. You are riding the tour with nothing on your bike except your bottles.
Luggage pick up right next to the starting/finishing line every morning.
Luggage drop off right next to the starting/finishing line every afternoon.
Don't bring any fragile or expansive items with you. Keep it light and simple - since we can't be made liable for any damage or loss!
Never the less your luggage will be stored safe and sound until you pick it up after the stage! Then you take your bag and ride the few kilometers to your hotel.
If you want to check in extra luggage we offer a transportation service for bike boxes etc.
There will be a coach transfer on Saturday (July 13th 2019) that will bring you from Feltre back to Augsburg. All coaches are equipped with special bike carriages.
Leaving Feltre on July 13th is (obviously) not mandatory. Feel free to start you holiday from there on but we can't reimburse you for not using the official transfer!
The transfer will be handled by third-party bus companies.
The transfer schedule will be provided shortly before the event.